Following the recent Fred Daly Trophy first round success, County Armagh's Ronan Rafferty Cup lads further boosted the feel-good factor surrounding the club's junior set-up by booking a place in the second round of their competition.
Skipper Michael Calvert's youthful line-up, which consisted of Calum Connell, Mark Hagan, Simon McGurk, Jamie McKenna, Caolan McReynolds and Shea Williamson, secured a comfortable two-legged victory over Silverwood on Fridays 18 and 25 May, the reward for which is a second round meeting with another near neighbour in the form of Banbridge.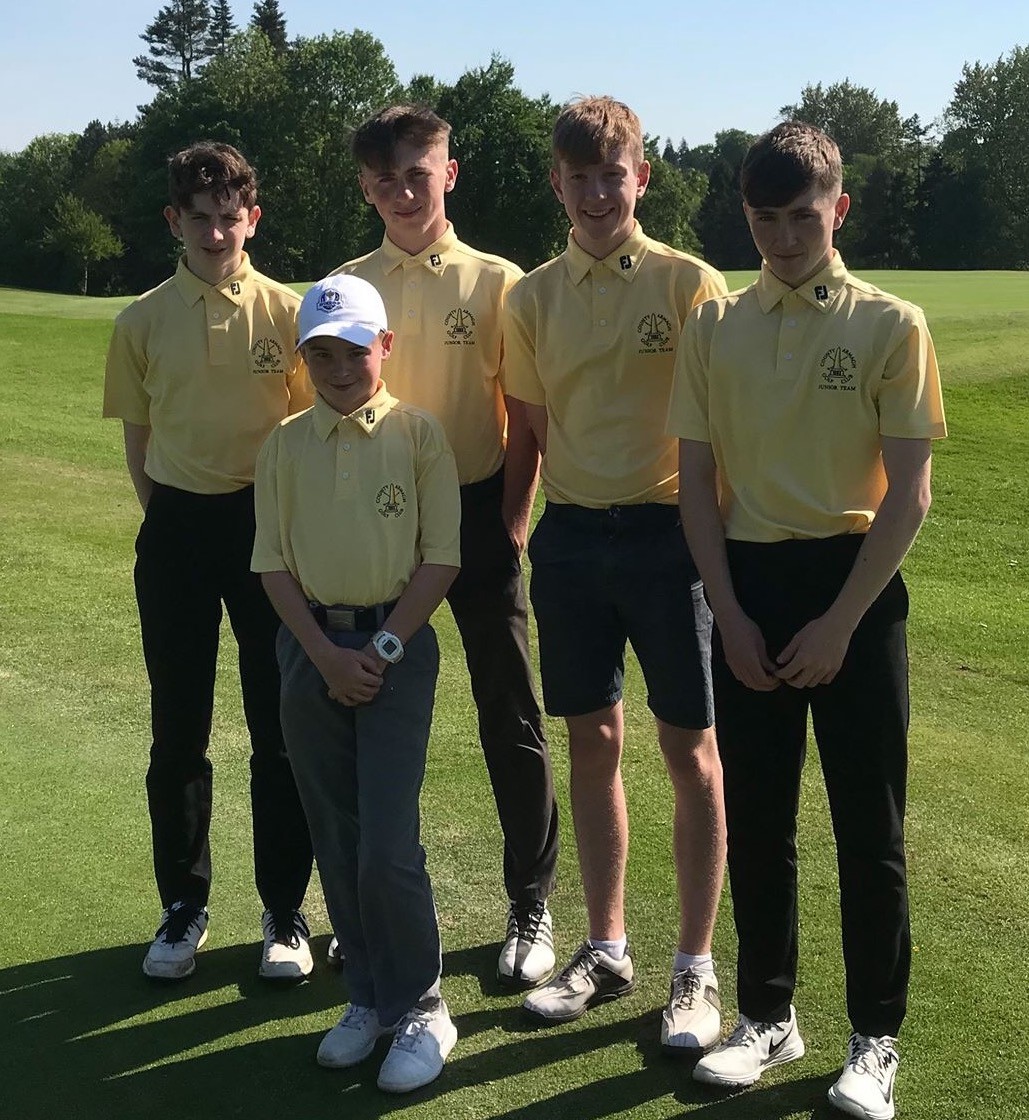 County Armagh Golf Club's Ronan Rafferty Cup team defeated Silverwood and will now take on Banbridge in the second round.
Elsewhere during another busy period on the inter-club matchplay scene, there was disappointment on Sunday 27 May for our Senior Cup group, who were eliminated in a fierce qualifying session at Warrenpoint, and the Rossmore Cup men, who staged a spirited second leg comeback to level their tie with Kilkeel at 4-4 but were ultimately ushered through the first-round exit door on account of a two-hole deficit.
There is still some hope, however, for the Ulster Four-Ball Trophy squad, who gained 2.5 points from their third round first leg clash with Knock and will travel to east Belfast for the decisive return encounter this Sunday 3 June. Competing in Belfast that day, too, will be Gerry Kelly's Junior Cowdy charges as they complete their first round match with Rockmount, which is poised at 2-2.
Meanwhile, back down the M1, Sunday will also see the Ulster Cup side resume their so far impressive campaign with a third round first leg fixture at home to south Armagh outfit Ashfield, and the Junior Cup crew compete in qualifying at County Cavan for a spot in the tournament's first round proper.
Best of luck to all our teams in their upcoming games and, win, lose or draw, continued thanks to everyone involved for giving up their time to represent County Armagh Golf Club.