Presentation was held in Golf Club on Thursday 29 th September.
A buffet meal was served by our caterers and present for our prize giving were Lady Captain Una Cullinane, Junior Convenor Maura McCreesh, lady helpers, girls and special guest Captain Mr Martin Oliver.
Prizes were presented to the winners by Lady Captain Una. The Johnston Cups were presented by sponsor Mrs Hilary Johnston whilst the Annual Convenors prize was presented by Mrs Helen McLaughlin.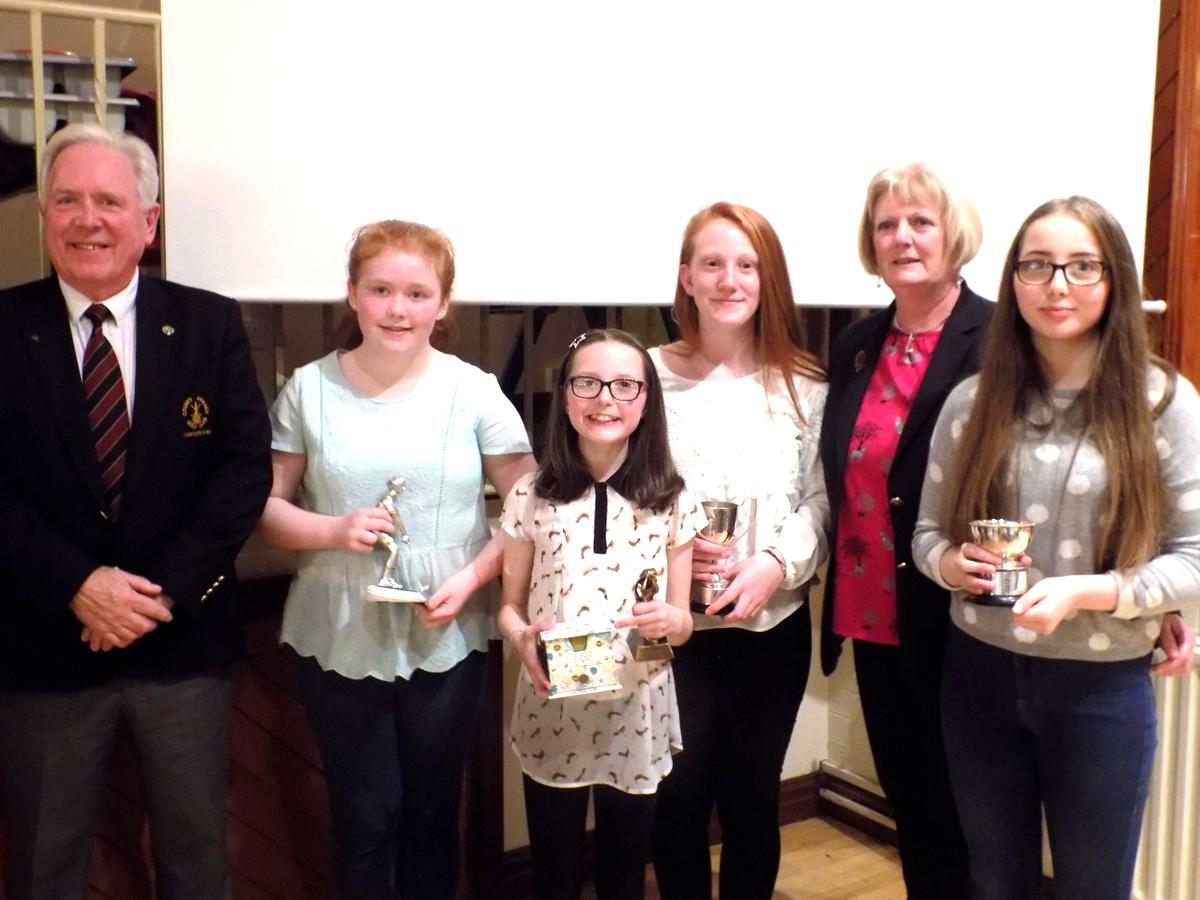 A special gift of appreciation was given to Mrs Bee Gordon for her most helpful support and help throughout the year and also for her help in organising the presentation evening.
The following photographs were taken at the presentation evening which was thoroughly enjoyed by the girls.