As part of its ongoing 125th anniversary celebrations, County Armagh Golf Club granted members and visitors a rare opportunity to vie for the Centenary Obelisk Trophy on 25 August, when there was no shortage of hopeful contenders in the Open event sponsored by Irwin M&E Ltd.
Just shy of 200 players crammed onto the Cathedral City fairways, all intent on eventually emerging from battle in possession of the beautiful Tyrone Crystal replica of the course's landmark monument, which was created in the club's 100th year in 1993.
And when the scores were collated, a highly competitive Obelisk leaderboard showed at its summit Natty McGeown, whose wonderful nett 63 meant he would take home the ornamental spoils.
McGeown reached the turn in a mere 37 hits after an untroubled outward nine of three bogeys and half-a-dozen pars. Similar serenity would follow on the way home, where the neat-and-tidiness of four pars and four bogeys was upset only by the pleasant interruption of a birdie at the 15th.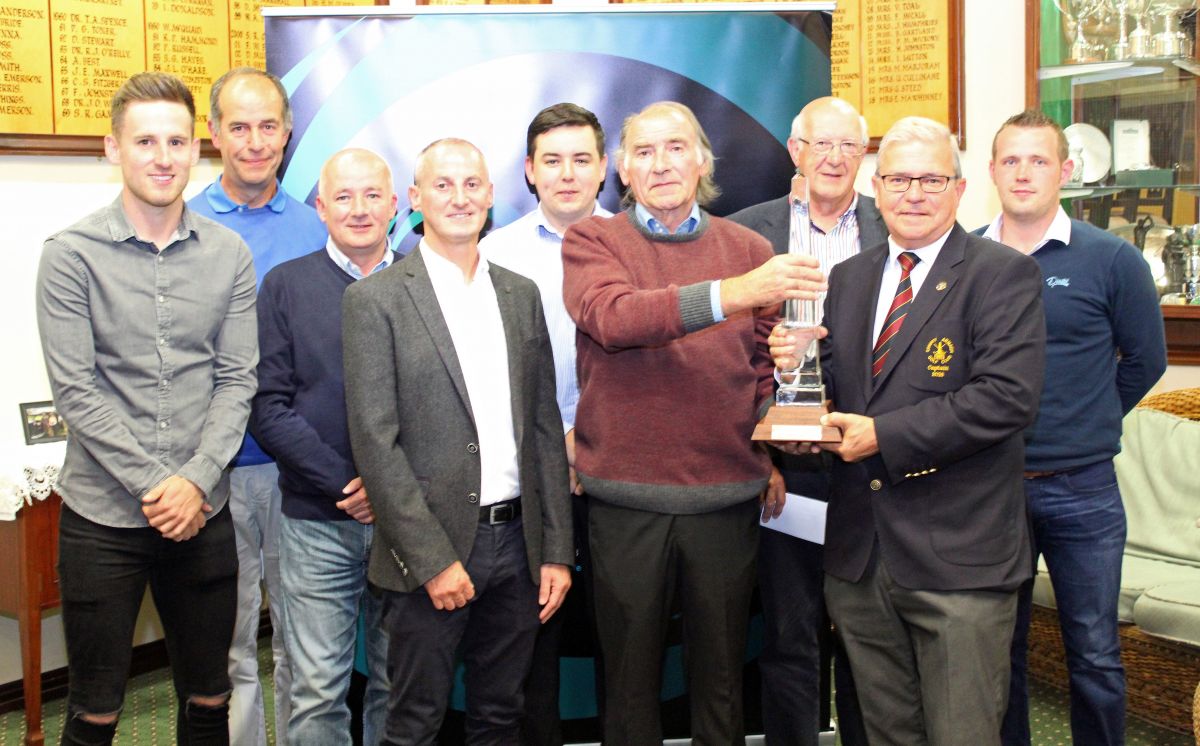 County Armagh Golf Club Captain, Colm Shannon, and Open Centenary Obelisk Trophy competition sponsor, Keith Stewart, Managing Director of Irwin M&E Ltd, are pictured with prizewinners in the event to mark the club's 125th anniversary: (L-R) Philip Kelly, Andy Steed, Stephen Catterall, John Maguire, Natty McGeown, Eric Hamilton and Paddy Smyth
The resulting superb gross 76 earned Natty a new handicap of 11 and rendered him a delighted recipient of the Obelisk Trophy, which he collected at a Saturday evening prize-giving alongside Alexandra Mawhinney, winner of the Ladies' equivalent tournament.
Philip Kelly could do little more in his bid for the top honours than the breathtaking five-under-par gross 65 that left him just one shot adrift of champion McGeown in the nett stakes. Runner-up Philip plundered six birdies and dropped just a single stroke as he matched the achievement of his mother, Jacqueline, who came second among the ladies 48 hours earlier.
Meanwhile, the bronze-medal berth was occupied by Stephen Catterall, whose birdies at the 10th and 15th helped him to a status of one over par with just three holes remaining. Catterall might be slightly disappointed with his 5, 5, 5 finish, but many a previously excellent round at CAGC has concluded with much uglier scoring sequences than that. So, a nett 65 represented a splendid day's work for Stephen and clipped his handicap to eight.
Also recording a nett 65 but losing out to Catterall on a break of tie was Paddy Smyth, whose marvellous seven-over-par effort featured 10 pars and a birdie and secured him fourth spot. Eric Hamilton was next to Paddy in the Open pecking order on account of a terrific and symmetrical scorecard containing 42 shots on each nine.
Former Captain Hamilton's nett 66 was equalled by Andy Steed, whose ailment of a six at the par-3 11th was immediately remedied by the prescription of a Ballyheridan birdie and nothing more sickly than a bogey anywhere else. The good doctor, however, ultimately had to take his medicine and settle for sixth prize due to a marginally inferior back nine.
Finally, the Obelisk Trophy podium line-up was completed by John Maguire, who collected the gross accolade by virtue of a solid level-par 70 in which he completed the 8th and 9th holes in a combined total of five strokes.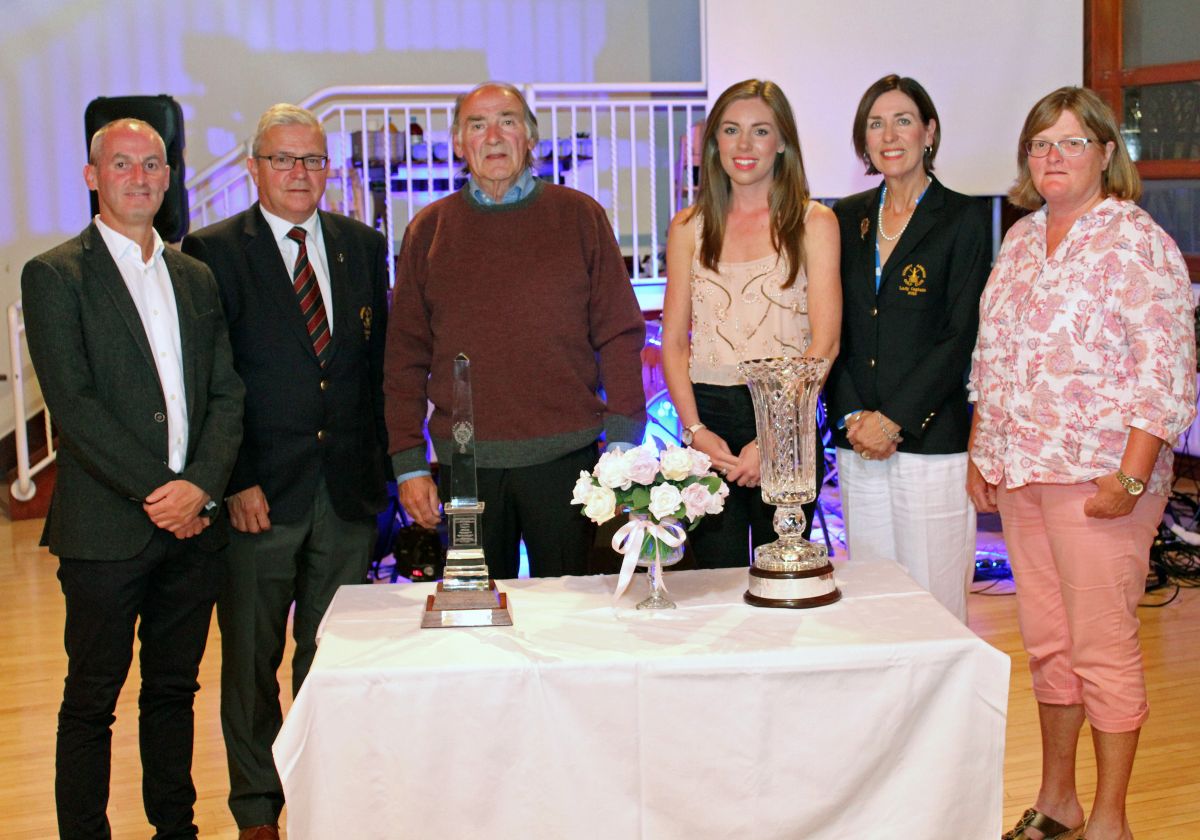 County Armagh Golf Club's 125th anniversary celebrations continued last week with the hosting of the Open Centenary Obelisk Trophy competitions. Respective winners of the Men's and Ladies' tournaments, Natty McGeown and Alexandra Mawhinney, are pictured with Club Captain Colm Shannon, Lady Captain Elizabeth Mawhinney, and sponsors Keith Stewart of Managing Director of Irwin M&E Ltd, and Paula McCrory representing Sterling House Financial Services.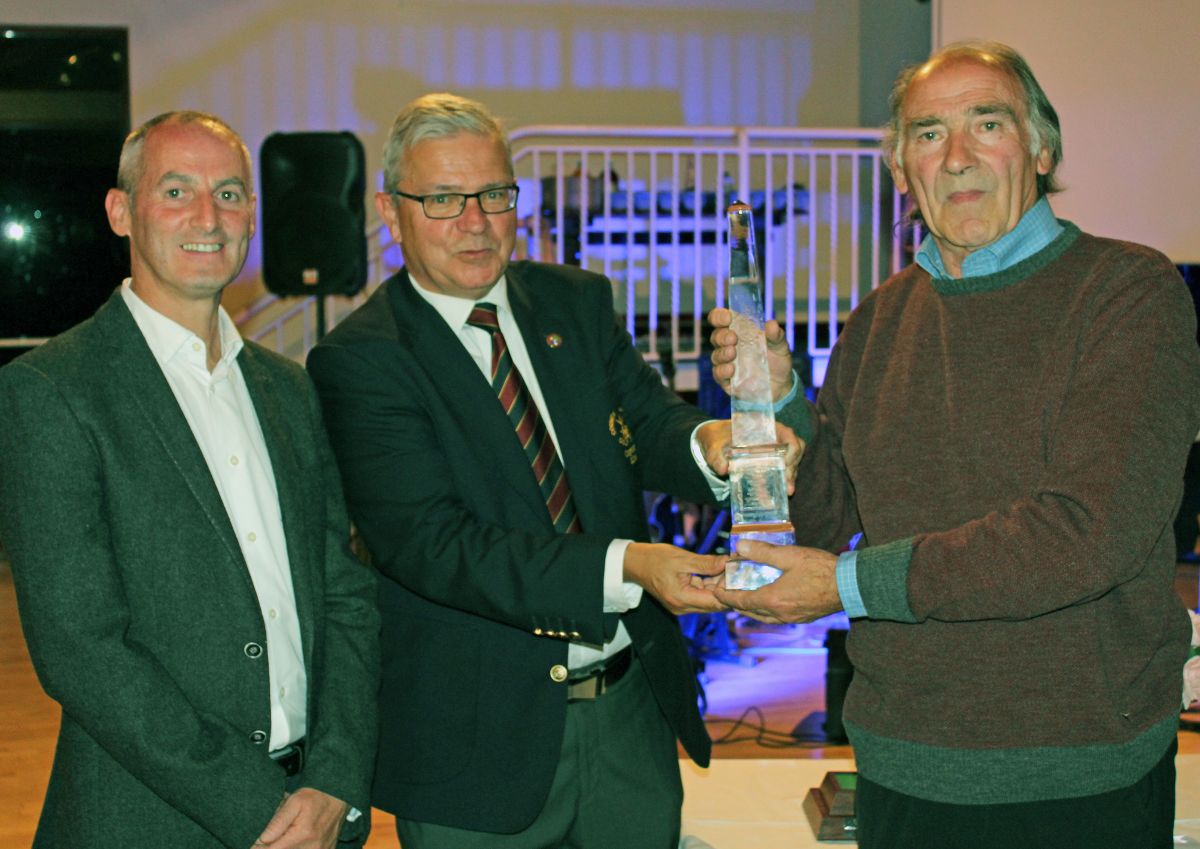 Natty McGeown, winner of County Armagh Golf Club's Open Centenary Obelisk Trophy event, is presented with his prize by Club Captain, Colm Shannon, and Keith Stewart, Managing Director, Irwin M&E Ltd, competition sponsors.