COUNTY Armagh Golf Club has undertaken a major tree-planting exercise to enhance and protect the historic parkland course in the heart of the City.
Upwards on 30 new trees - paid for by members - have been planted across the 18-hole course, set in the Georgian demesne.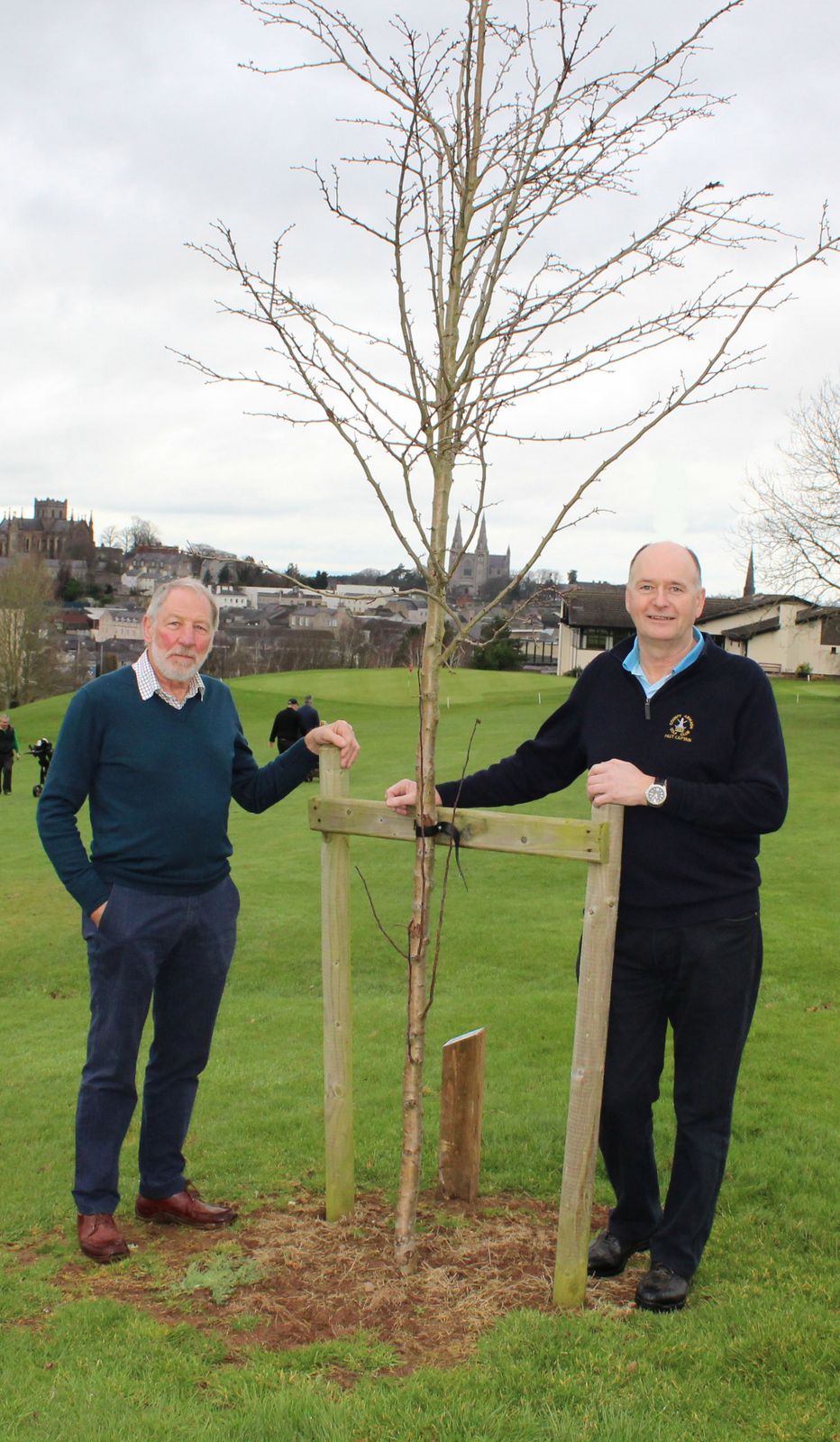 Horticulturist and nursery expert John Flack (left) and Greens Convenor David Baird are pictured beside one of the new trees - paid for by members - planted across the course at County Armagh Golf Club.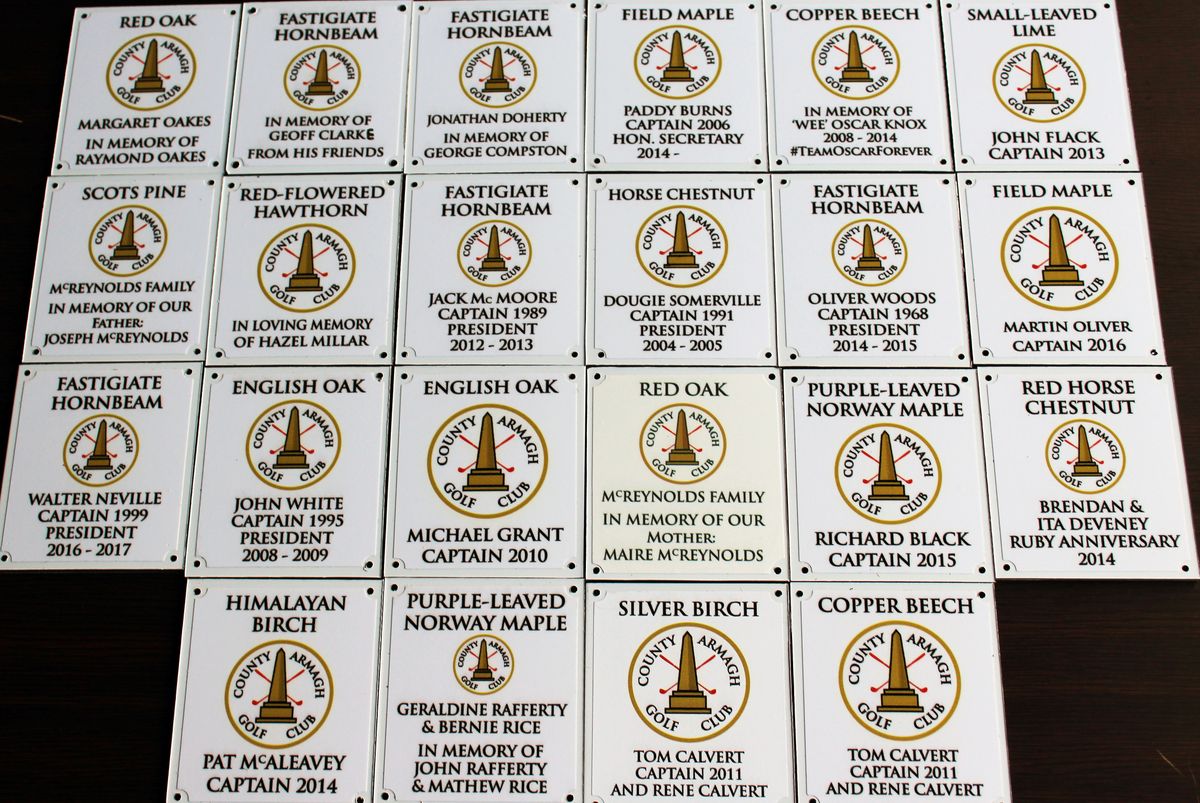 Plaques identifying individual club members and their families who have contributed to the scheme have been put in place alongside each of the new trees on the course at County Armagh Golf Club.
County Armagh is one of the oldest clubs in Ireland, formed in 1893 under the auspices of the Armagh Archery and Lawn Tennis Club, and will celebrate its 125 th anniversary next year.
Initially a 9-hole course, it was extended to 18 holes in 1975, and with considerable landscaping improvements down through the years, is now widely considered one of the best parkland courses around.
John Flack, past captain, said: " In recent past winters we have experienced unusually stormy weather conditions, resulting in trees on the course suffering substantial damage. Regrettably a number of strategically important trees have also had to be removed, which has reduced protection of players on the course and also a lessening in the challenge of particular holes. So it was important that we replaced these trees."
A retired horticulturist and nursery expert, John was the ideal man to identify tree specimens of suitable provenance, growth habit and soil preference.
"Over the past year or more we have planted right across the course semi-mature trees including Oak, Maple, Chestnut, Scots Pine and even Hawthorn, Himalayan Birch and Copper Beech," he explained.
"These were all paid for by individual club members and their families. The late Jack Moore, a Past Captain and President, also donated monies to cover the cost of plaques for each of the trees which - with the help of our Greens Convenor David Baird - have now all been put in place alongside the new trees."
County Armagh Golf Club Captain Richard Stewart said: "This has been a very worthwhile exercise and members' willingness to contribute to the costs of replacing the trees will undoubtedly help protect and enhance our historic course for many years to come."