For One Night Only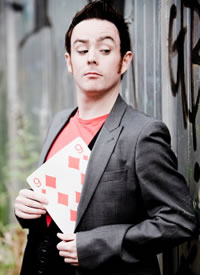 Saturday the 9th. February - Starting at 8.30 pm .
Special Budweiser Promotion
Smirnoff Mojito & Cocktail Promotion
Hosted by the one and only Mr. Pearse McBride
Featuring Familiar Golf Club Talent plus some Surprise Entertainment
The Club is delighted to announce that Award winning and Internationally acclaimed Magician, Caolan McBride, has agreed to do a "turn" on the Cabaret programme. So if you're a Fan of Flourish be prepared to be dazzled by the Discovery of the Disappeared! A full list of the amazing talent participating will be available on the evening.

A warm invitation is extended to all Members and Friends
Admission Free - Enjoyment Assured