As County Armagh Golf Club finally begins to emerge from a brutal and seemingly never-ending winter, the first trophy on its 2018 fixture list has been awarded to Oliver Connell.
Oliver was a regular prizewinner in 2017 and it's been a case of, "Please, sir, I want some more", as he's hit the ground running again this term.
In the CP McNabb Trophy, which was played for on the weekend of 7-8 April, the big 16-handicapper triumphed by virtue of a marvellous 42-point performance; golf, glorious golf.
Having notched 19 points on his way out, Connell really turned on the style during a 39-shot back nine that included birdies at the 12th and 17th.
That yielded a massive homeward haul of 23 points, which meant that even a late Oliver twist — namely a treble bogey at the 18th — couldn't derail his Saturday success.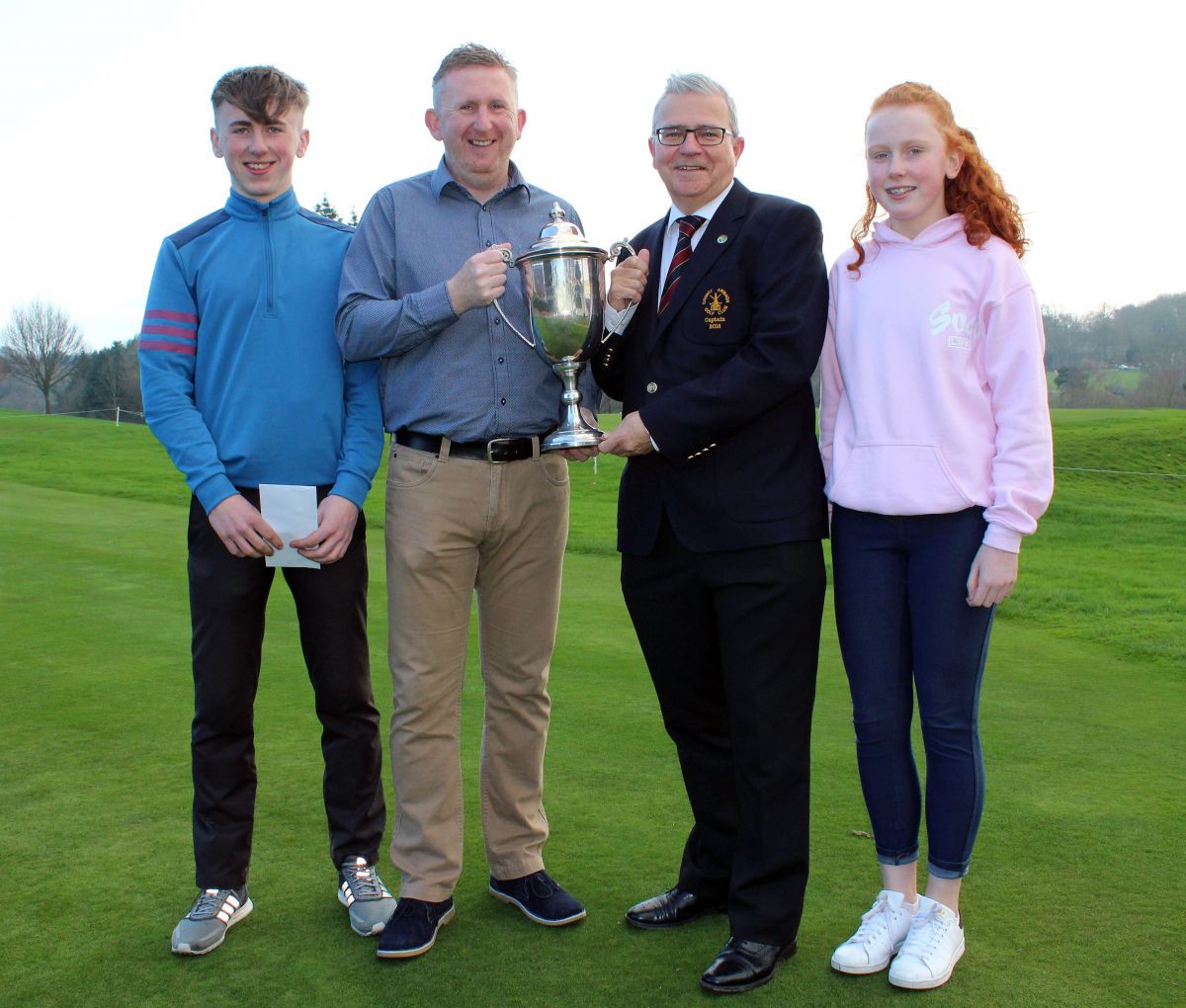 Oliver's Army: CP McNabb Trophy winner, Oliver Connell, is joined by proud daughter, Alicia, and son, Calum, who himself was a prizewinner in the Easter Open a week previously. Also pictured is Club Captain, Colm Shannon, who made the presentation.
Leading the chasing pack that Connell so artfully dodged was Adam Hunniford, who matched both the victor's 42-point total and, remarkably, his breakdown of 19 points on the front nine and 23 on the way in.
Details

Parent Category: News & Results
Category: Men - News & Results