Given the arduous scoring conditions in the 2018 qualifying season thus far, any player who beats his handicap by a shot or two has usually had justifiable reason to expect to feature prominently on that tournament's list of prize winners. Although this continued to be true in the Bumblebee Cup on 5 May, there were two significant outliers among the 177 scorecards returned.
In the stroke event sponsored by Victoria Bar Armagh, champion Paul Donnelly and next-placed Paul Pender blitzed the field with exceptional final tallies that made a mockery of the awkward golfing circumstances created by strong winds, tricky pin placements, heavy rough and a course generally playing more than its full length given the lack of run.
Donnelly's nett 61 was as impressive as it was incongruous with the Saturday toils of most of those around him and fully merited the silverware that came along with it.
That said, such glory didn't look to be in the pipeline when Paul struggled to an eight at the opening hole. Indeed, he could also have lived without two more snowmen arriving at the 10th and 12th. However, elsewhere, Donnelly's performance was fantastic, as he left his 1st hole troubles behind him immediately with a level-par six-hole stretch that included birdies at the 3rd and 6th.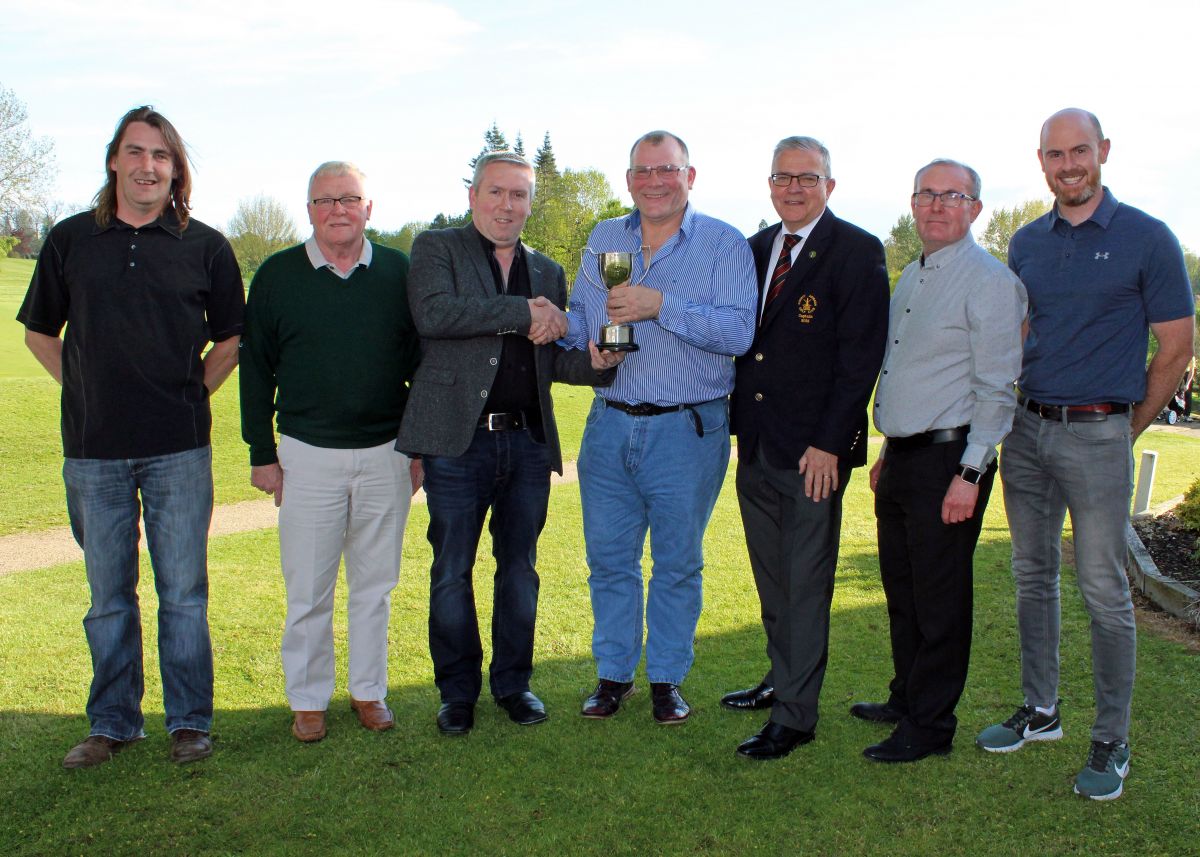 Paul Donnelly is presented with the Bumblebee Cup by Nicky Currie from competition sponsor, Victoria Bar Armagh. Also pictured are County Armagh Golf Club Captain, Colm Shannon, and other prizewinners (L-R) Stephen Miller, Dessie Cassidy, Eamon Connolly and Paul Pender.
Four pars would follow for Paul coming home, before a gutsy bogey at the 18th put the seal on a red-letter day that also means a satisfying four-shot handicap reduction.
Details

Parent Category: News & Results
Category: Men - News & Results