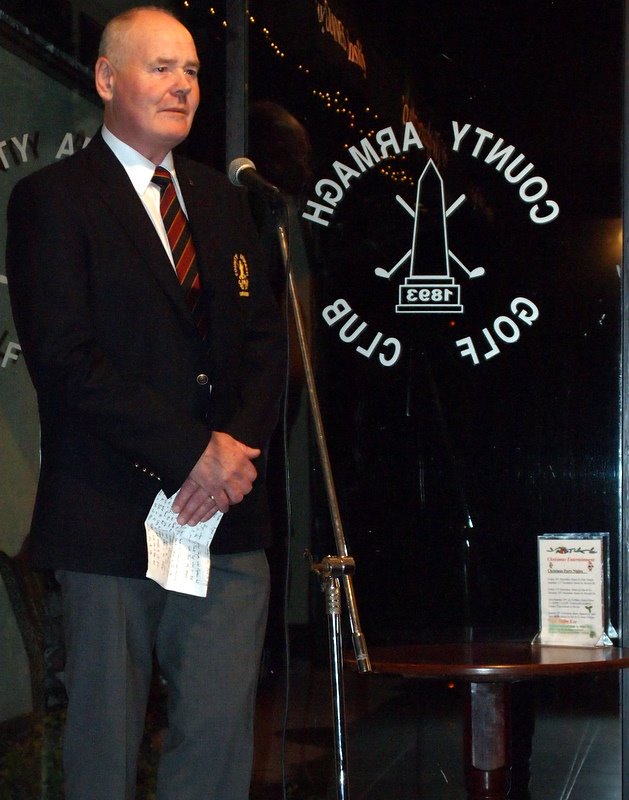 After 40-years a member, Tom Calvert has been officially unveiled as Captain of County Armagh Golf Club for 2011.
Out-going Captain Michael Grant presented long-serving Tom with his new navy blue Captain's blazer on New Year's Day.
The inauguration took place in front of a packed clubhouse. Earlier in the day Tom launched an impressive first tee-shot to signal the start of the new club captain's reign.
In his opening speech to members, Tom said he was honoured to take on the new Captain's role and looked forward to a successful and challenging year ahead.
Tom joined County Armagh Golf Club in 1971 and during four decades since has served in various club positions including Council Member, Professional, Greens and Bar Convenor.
Along the way the affable Tom has also collected many prizes, among them the matchplay Smyth Cup which he has won on three occasions, and George Compston's Captain's Day Prize.
But it looks like his playing may be curtailed somewhat at the beginning of this new year as Tom has damaged and possibly broken a bone in his foot which will keep him out of action for a week or two.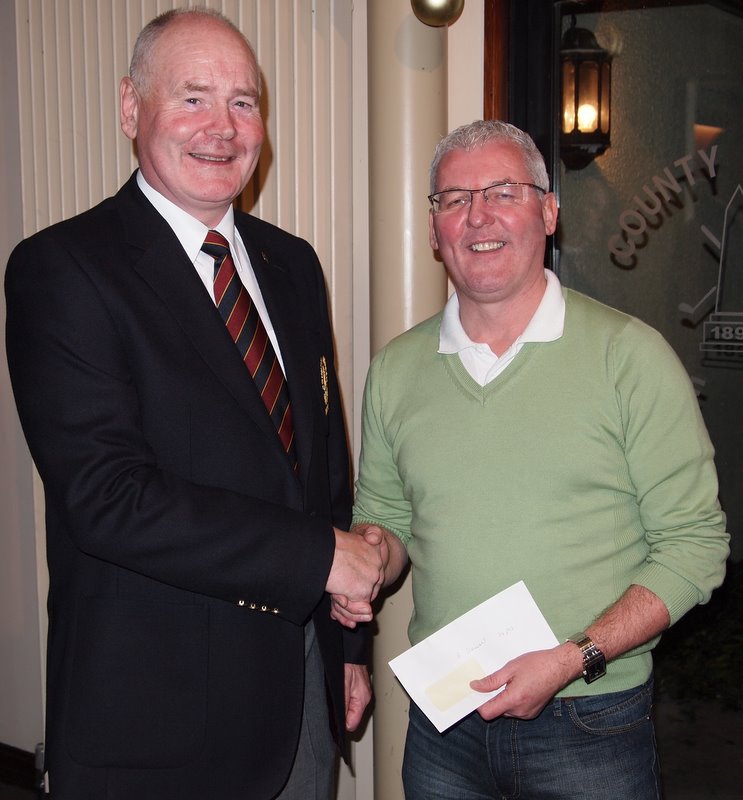 However, presenting the first prize of the New Year was among Tom's first duties and after a very competitive Captain's Inauguration 9-Hole Competition, Richard Stewart emerged as the outright winner. Quite a number of scores in the early 20s were believed to be in the reckoning until the winning score of 24 points was announced, launching special New Year's Day celebrations.
Details

Parent Category: News & Results
Category: Men - News & Results