Saturday 28 July stuck out like a sore and particularly wet thumb in what was otherwise one of the best summers of recent years. That was the day when rain hammered down on County Armagh Golf Club, quickly flooding sun-baked, concrete-like fairways and bringing about the abandonment of the Henry and May White Memorial Open.
When the Philip White Tyres-sponsored tournament was re-run on 15 September, there was a merciful return to the benign golfing conditions that have largely characterised the last few months. Indeed, on this occasion, such was the receptiveness of inviting greens and an almost total absence of wind, many of the 157-strong field wilfully set about murdering the Cathedral City course through scintillating scoring.
Topping that sharp-shooting Saturday pile was Michael Curley, who fired an awesome nett 62. A birdie at the 3rd and six front-nine pars saw Curley to the halfway point at just one over par, which, given his then 12 handicap, represented a seriously commanding status.
Entirely undaunted, Michael proceeded to negotiate the back-nine challenge in a serene six pars and three bogeys. That victory stroll was a mightily impressive one and the resultant gross 74 slashed Curley's handicap to 10 as well as securing a welcome late-season win.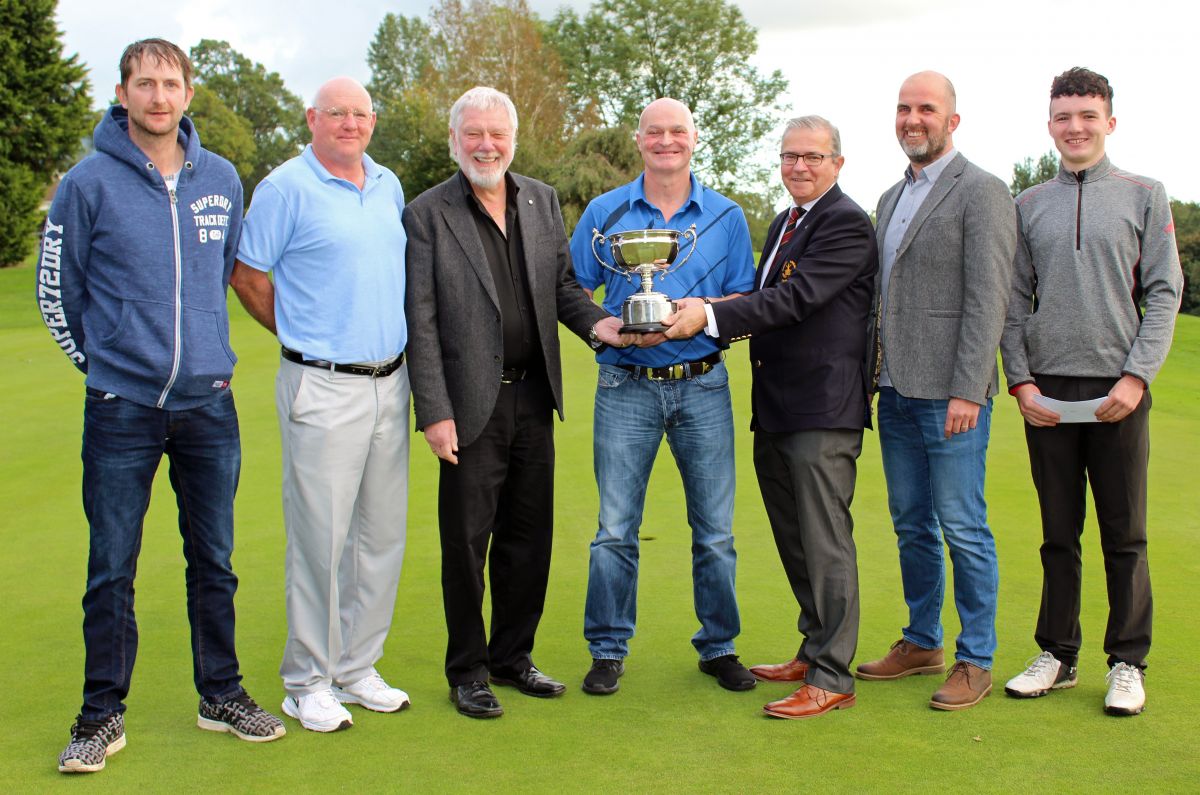 Michael Curley is presented with the Henry and May White Memorial Trophy by competition sponsor Philip White from Philip White Tyres, and County Armagh Golf Club Captain, Colm Shannon. Also pictured are other prizewinners (L-R): Andrew McBirney, Paul Doyle, Lee Kirrane and Joe Rooney.
Among the immediate chasing pack, Paul Doyle and Jimmy Wilson enjoyed almost identical fortunes. Both men were six-handicappers at the start of play and each went on to register magnificent one-under-par rounds comprising four birdies, three bogeys and 11 pars, with 33 shots going out and 36 coming home. In fact, Paul and Jimmy could only be split on a last-two break of tie, where the former's birdie at Fairy Thorn proved decisive and separated the pair into the silver and bronze positions respectively.
Details

Parent Category: News & Results
Category: Men - News & Results