Open to all those with a handicap of more than 12, the Gray Cup matchplay singles is always an entertaining and keenly contested item on County Armagh Golf Club's annual playing schedule.
Its draw tends to throw up some intriguing individual clashes too and, this year, Philip Dowey safely negotiated five such encounters to emerge victorious.
Dowey's matchplay expertise came to the fore in his role as an integral member of the club's All-Ireland Four-Ball Trophy team's run to the provincial final of the tournament in 2018, and that experience no doubt also aided his domestic exploits.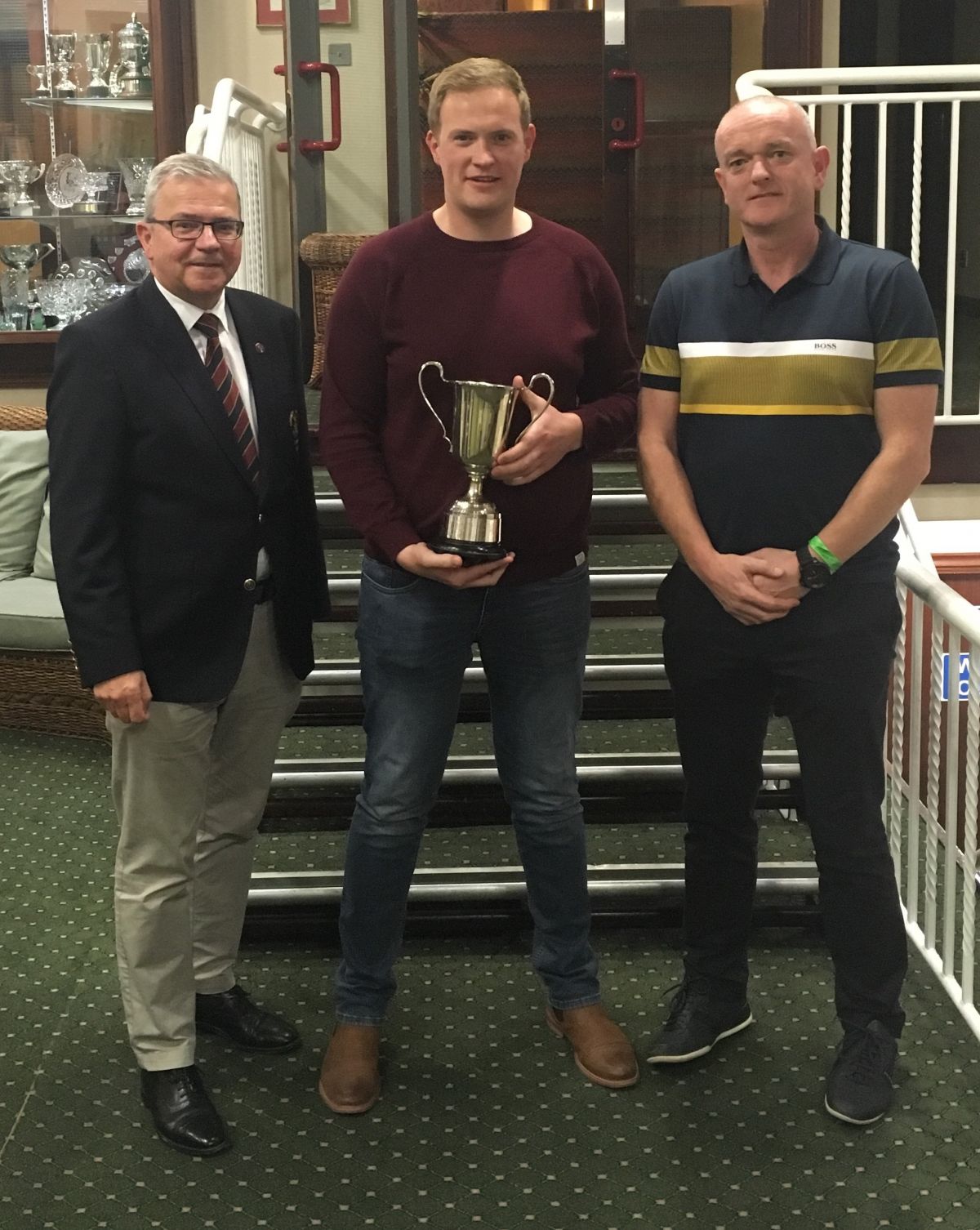 Philip Dowey, winner of County Armagh Golf Club's Gray Cup, received the trophy from Club Captain, Colm Shannon. Also pictured is runner-up, Eamon McCaffrey.
Indeed, on his path to Gray Cup delight, Dowey fended off the not-insignificant challenges of Stephen Nugent, Roy Davis, Andrew Steed, Kevin Boyd and then, in the final showdown, Eamon McCaffrey.
The 20-handicapper will now have his name etched on the prestigious silverware, on which it will take its rightful place alongside that of the 2017 champion, Ciaran McCreesh.
Meanwhile, having prevailed in last term's Tuesday Cup, McCaffrey once again proved himself in possession of the required stamina to go deep in a season-long event.
The Gray Cup runner-up dispatched Gavin McElmeel, Brendan Lynch, Dean Chambers and Mark Keogh before falling to Philip at the final hurdle.