County Armagh Golf Club's 2017 Golfer of the Year is in rude health once again as we near the conclusion of the current campaign. Shea Smyth's two-under-par round on 23 September meant he collected first prize in a Sunday Stableford competition.
Shea dispensed with the 6th and 7th holes using just four strokes, as he followed up a spectacular eagle two on Crossways by mining a birdie from the Quarry. Another birdie out at the 12th and 13 pars elsewhere brought Smyth to a majestic gross 68, and the accruing 40 points kept him one ahead of the day's overall runner-up, Mark Frazer.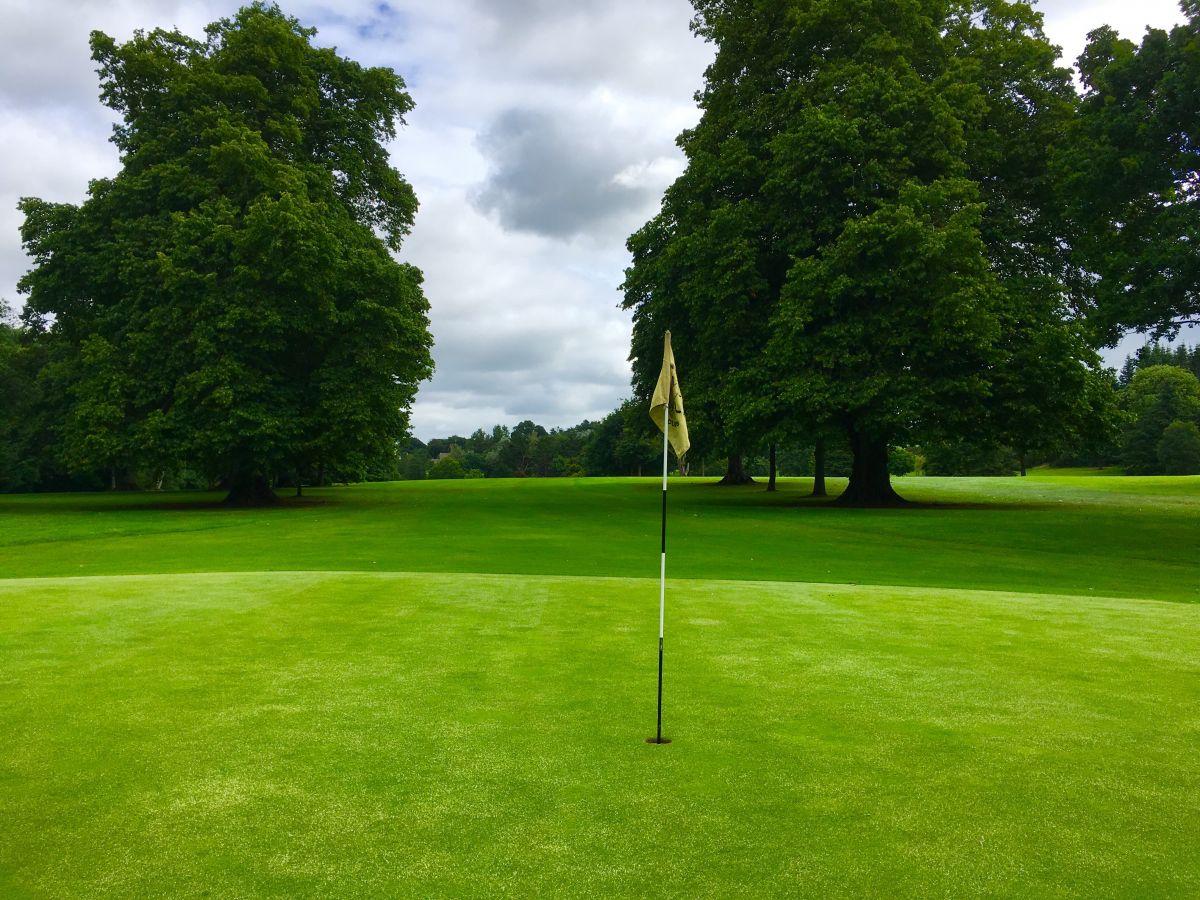 In recording 39 points, six-handicapper Mark recaptured something like the form that saw him to Gaffney Open glory in August. His classy 74-shot outing, although finishing with a sad six, also featured the happier times of 13 pars and a superb birdie at the Lakes.
Meanwhile, man-of-the-month Michael Curley capped his truly remarkable September with a category 1 victory that meant he had his handicap slashed from 12 to eight in the space of nine late-season days. That'll tighten him for the Winter League!
Trailing Curley's 39-point effort by two was category 1 runner-up, Adam Cromwell, who achieved his 37 by virtue of a suitably accomplished gross 71 in which he birdied the 2nd, 6th and 14th.
Colm McElroy reeled off four pars on the spin on his front nine and, despite registering no points at either the 8th or 11th, reached the clubhouse with a terrific 39-point tally that earned him top spot in category 2.
Second prize here was taken by Roy Davis, who also posted 39 points but lost out to McElroy on a countback. Davis has turned in some really good displays of late and his handicap currently stands at 13.
Seamus Knipe Jnr hared out of the traps with three consecutive pars and, although not quite maintaining that blistering early pace, he eventually signed an excellent 38-point scorecard that took care of business in category 3. Next to Seamus was Paul McKeown, whose Ballyheridan birdie was the highlight of a solid 34-point offering.
The last Wednesday Open events of 2018 were contested on 26 September and witnessed marvellous 38-point successes for Anthony Farrell among the under-50s and Michael Macklin in the seniors' competition. Macklin's outing was also memorable for a fantastic hole-in-one at the Quarry; and to think that Shea had needed two shots at that hole — the shame!
Finally, the end of those Opens ought not to throw those players who need a competitive midweek golfing fix into deep despair, as there will be a Pro Shop Sweep every Wednesday over the winter.