Back-to-back Saturday tournament victories at County Armagh Golf Club are a rare thing indeed, but that was exactly the feat completed by Michael Curley last month.
No doubt still feeling the glow from his stunning nett 62 and Henry White Open triumph on 15 September, another super show on 22 September saw Curley reach a terrific 41-point total and the summit of that day's Club Stableford leaderboard.
Michael was four over par through five holes of a torpid opening, but he sprung into life just then and played beautifully thereafter. The now single-figure handicapper eventually put his name to a gross 75 that was boosted by a pair of birdies on the double green that houses the 8th and 11th holes.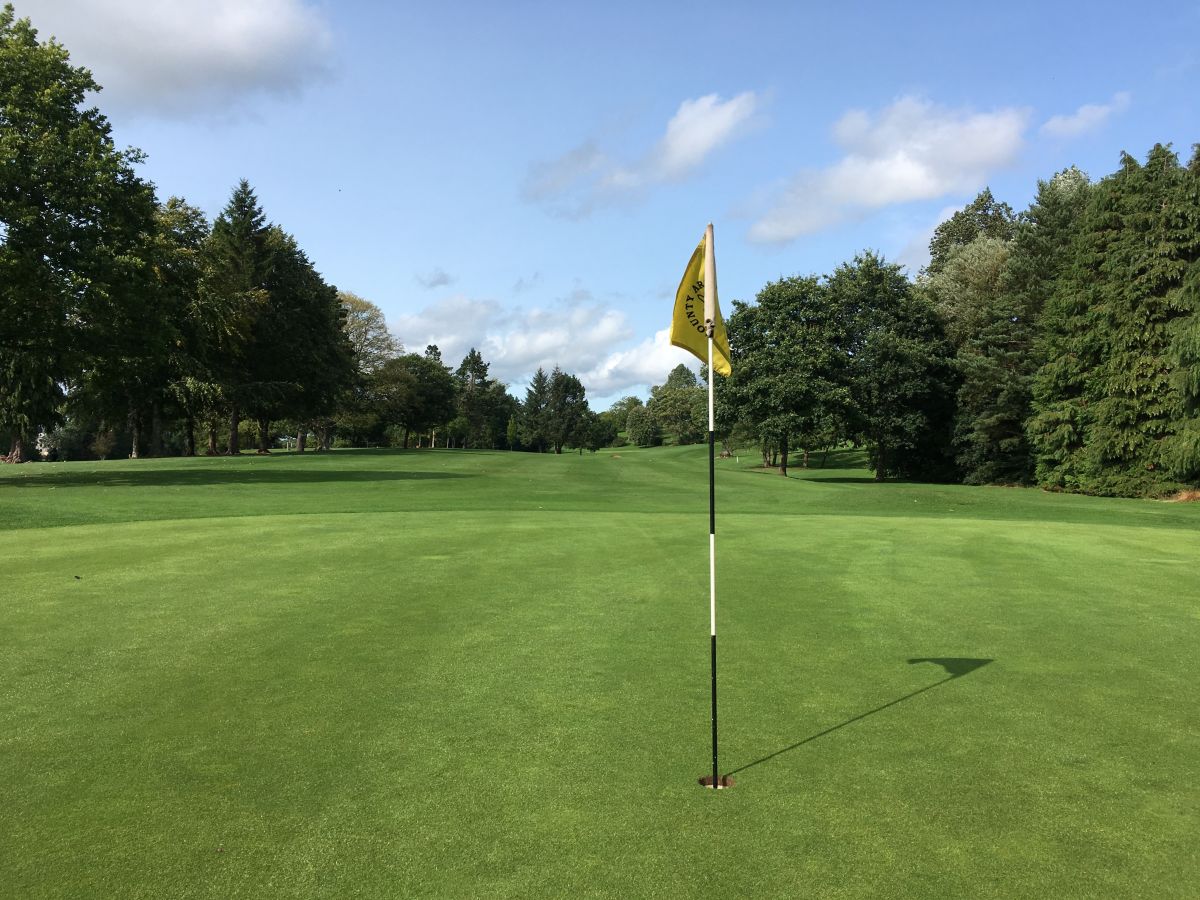 The 4th hole at County Armagh Golf Club, par 4, index 5, the Old Third.
Closest to matching the winning tally was Beechie Hughes, who racked up eight pars on his way to a wonderful 40 points that earned him the overall runner-up prize as well as a new handicap of 16.
Another competitor bang in form for across these two weekends was Lee Kirrane, who followed up his fifth-place finish in the Henry White with an excellent category 1 success this time out; he is a Michael Curley tribute act. These were a highly satisfying couple of Saturdays for Lee, as he broke 80 on both occasions having never done so before.
Kirrane's 40 points just kept at bay the considerable challenge of Joe Rooney, another player who's enjoying a late-season hot streak. Rooney's birdies at the 4th, 12th and 17th were the highlights of a superb gross 69 that sealed second spot in category 1.
Meanwhile, five front-nine pars in a row provided a solid platform on which Robert Patterson constructed the marvellous 40-point performance with which he took the plaudits in category 2.
The runner-up berth in this section was occupied by Kevin McElvanna, whose welcome return to the prizewinners' enclosure came about via two birdies, seven pars and ultimately a fine 38-point scorecard.
Finally, a birdie at the 6th and a four-par sequence from the 11th to 15th both contributed greatly to John George Willis's 39-point showing and resultant pre-eminence in category 3, where Philip Richards's creditable 36-point haul secured second position.