Kenny Spence was recently presented with the historic Tuesday Cup trophy, a fitting reward for his consistency in the long-running 18-week eclectic competition sponsored by Traynors Motor Store.
In the event which is traditionally contested from the beginning of April until the end of August, Spence's final tally of nett 41 meant he scored a comfortable four-shot victory ahead of runner-up Paul McCreesh. The remaining slots on the nett podium were filled by Philip Dowey, Kevin Smyth and Andy Conn respectively.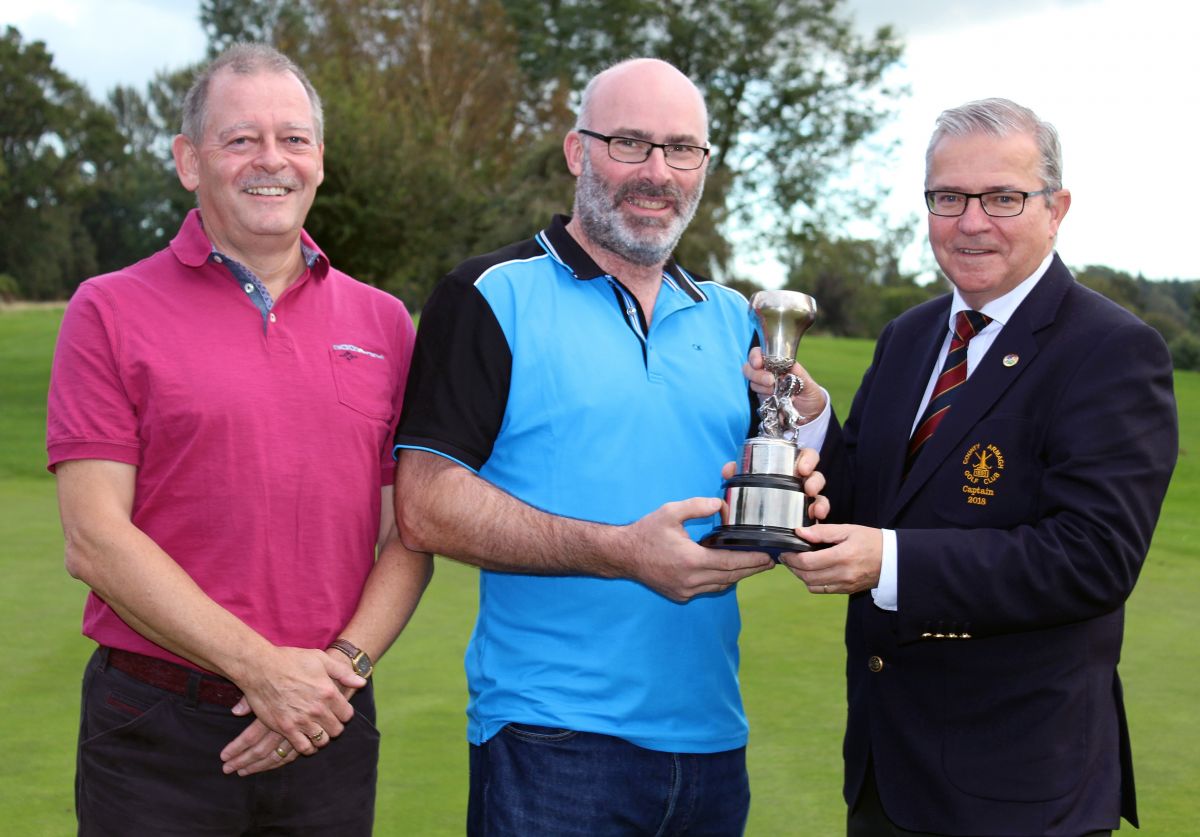 Kenny Spence, County Armagh Golf Club's Tuesday Cup Champion 2018, is presented with the trophy by Club Captain, Colm Shannon. They are pictured alongside the nett runner-up, Paul McCreesh.
Meanwhile, another Kenny — this time our Vice Captain Edgar — topped the Tuesday Cup gross pile on 56. David Leeman was two shots back and sealed second place, while Leo King, Shea Smyth and Anthony Conlon were the other gross prizewinners.
Well done to the two Kennys!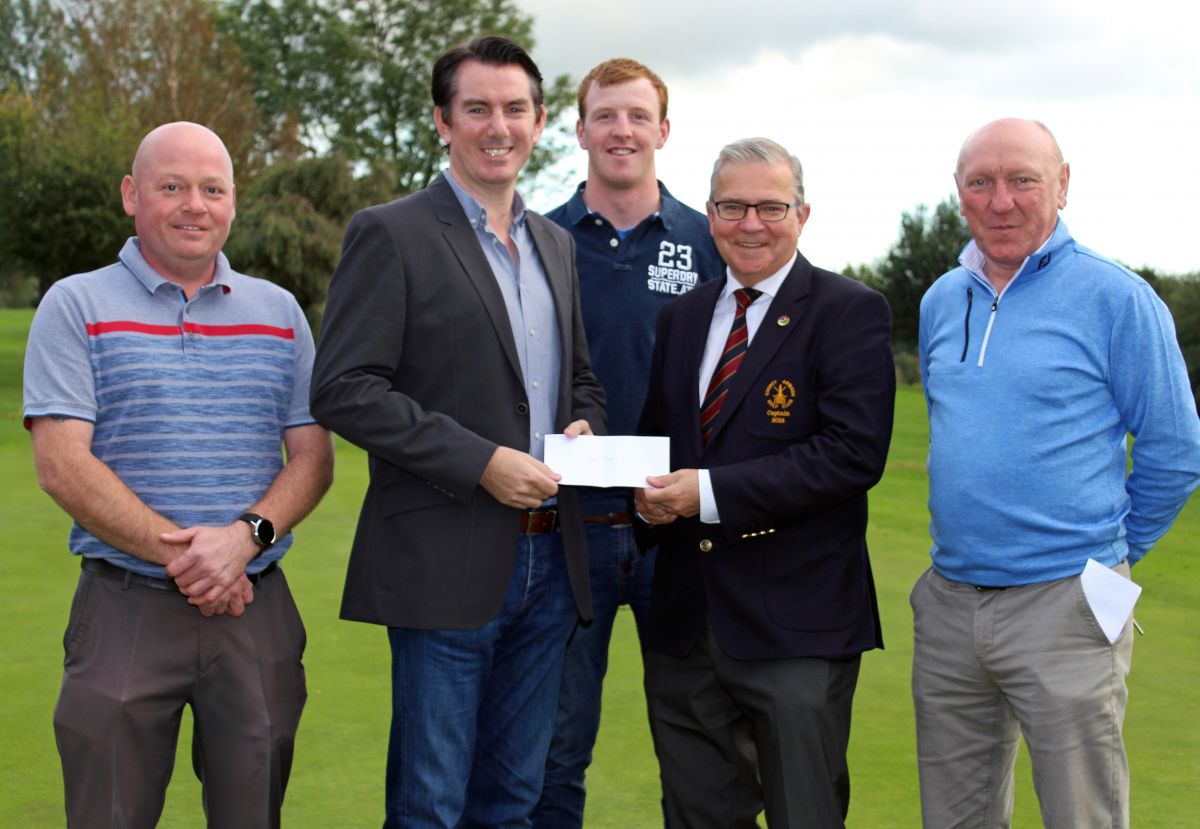 Kenny Edgar, winner of the gross prize in the Traynor's Motor Store-sponsored Tuesday Cup competition is presented with his prize by County Armagh Golf Club Captain, Colm Shannon. Also pictured are other gross prizewinners (L-R): Davy Leeman, Shea Smyth and Anthony Conlon.