County Armagh have qualified for the quarter-final of the Sam Rutherford Memorial Trophy after dispensing with the second round challenge of Omagh.
In this tournament, teams of four pairs play greensomes, with all matches completing 18 holes and the results based on holes up. Ties are contested over two legs, and Patrick Brannigan's side made good use of home advantage in the opening encounter in the Cathedral City on Sunday 24 June, when Jonathan McKnught/Derick Hynes, Michael Cullen/John Vernon and Kenny Edgar/Caolan McReynolds all recorded comfortable victories to leave County Armagh 18 holes to the good at the halfway juncture.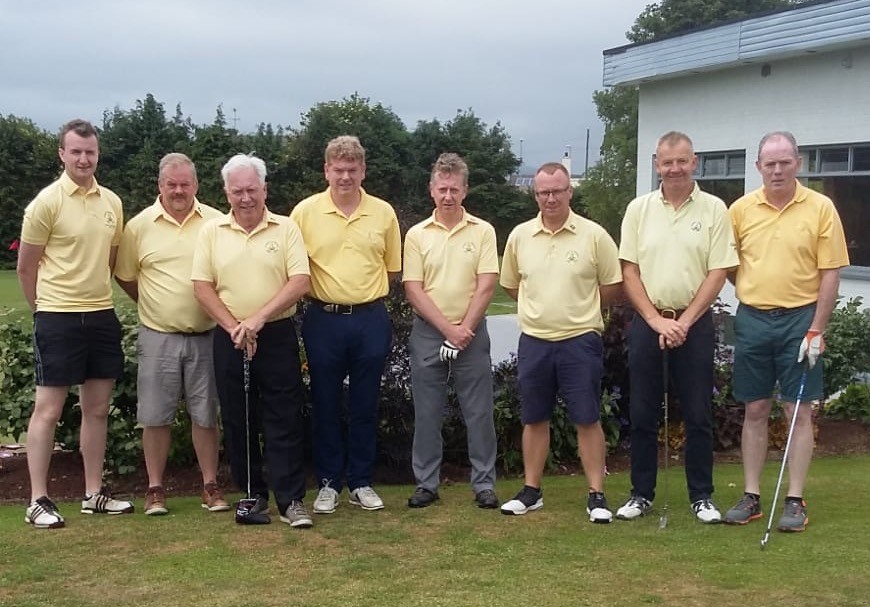 Pictured in Omagh ahead of their second round second leg are County Armagh's Sam Rutherford team, who will now do battle with Downpatrick for a semi-final spot.
Then, in the return leg in Omagh the following Sunday 1 July, the fruitful McKnight/Hynes axis again won their game, meaning the west Tyrone outfit were forced to surrender the overall contest and call in the remaining combatants.
County Armagh's triumphant Sam Rutherford second round panel consisted of Patrick Brannigan (captain), Paul Corvan, Michael Cullen, Kenny Edgar, Derick Hynes, Gary McCourt, Paul McCurry, Simon McGurk, Johnathan McKnight, Caolan McReynolds, Cormac O'Hare, Marty Oliver and John Vernon.
They will now meet Downpatrick in a last-eight clash to be completed by Sunday 29 July. Well done and good luck to the lads!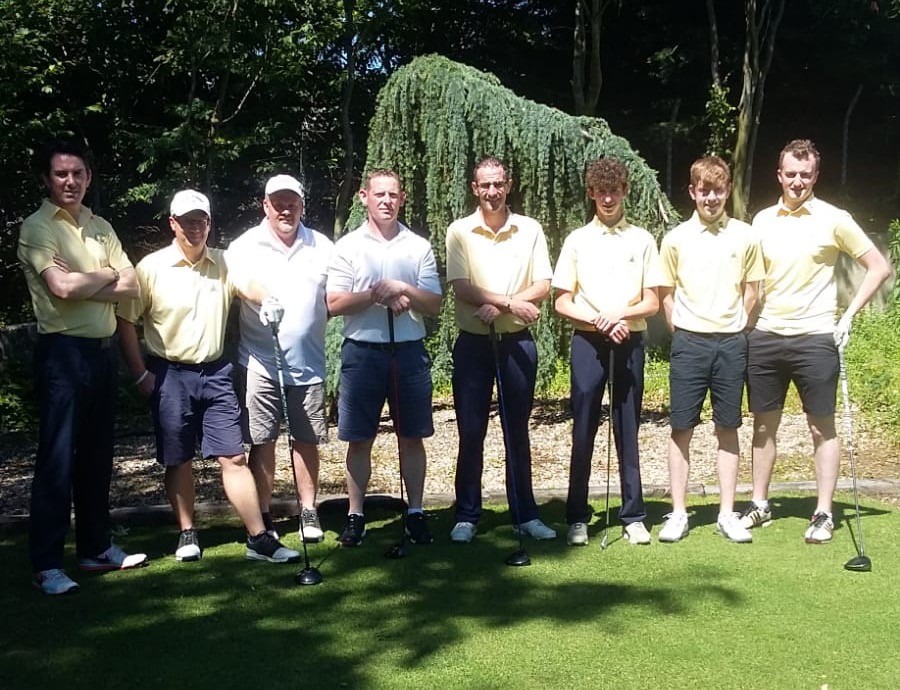 Patrick Brannigan's Sam Rutherford charges pictured in a sunny Armagh before their second round first leg match against Omagh.