As the wall-to-wall sunshine continues to bathe County Armagh Golf Club's fairways and provide glorious golfing conditions for the playing hopefuls, it glimmered brightest for Tommy Mackin on 24 June when he landed tournament victory.
The Sunday Stroke event was sponsored by Hugh McElvanna Drapery and Footwear and witnessed Tommy deliver a fantastic display in which, crucially, he managed to keep anything worse than a bogey off his scorecard.
Three pars on each nine allied with a bonus birdie boost at the 3rd ultimately led to a wonderful gross 80 and accruing nett 65 that earned Mackin a new handicap of 13 and kept him ahead of the chasing pack.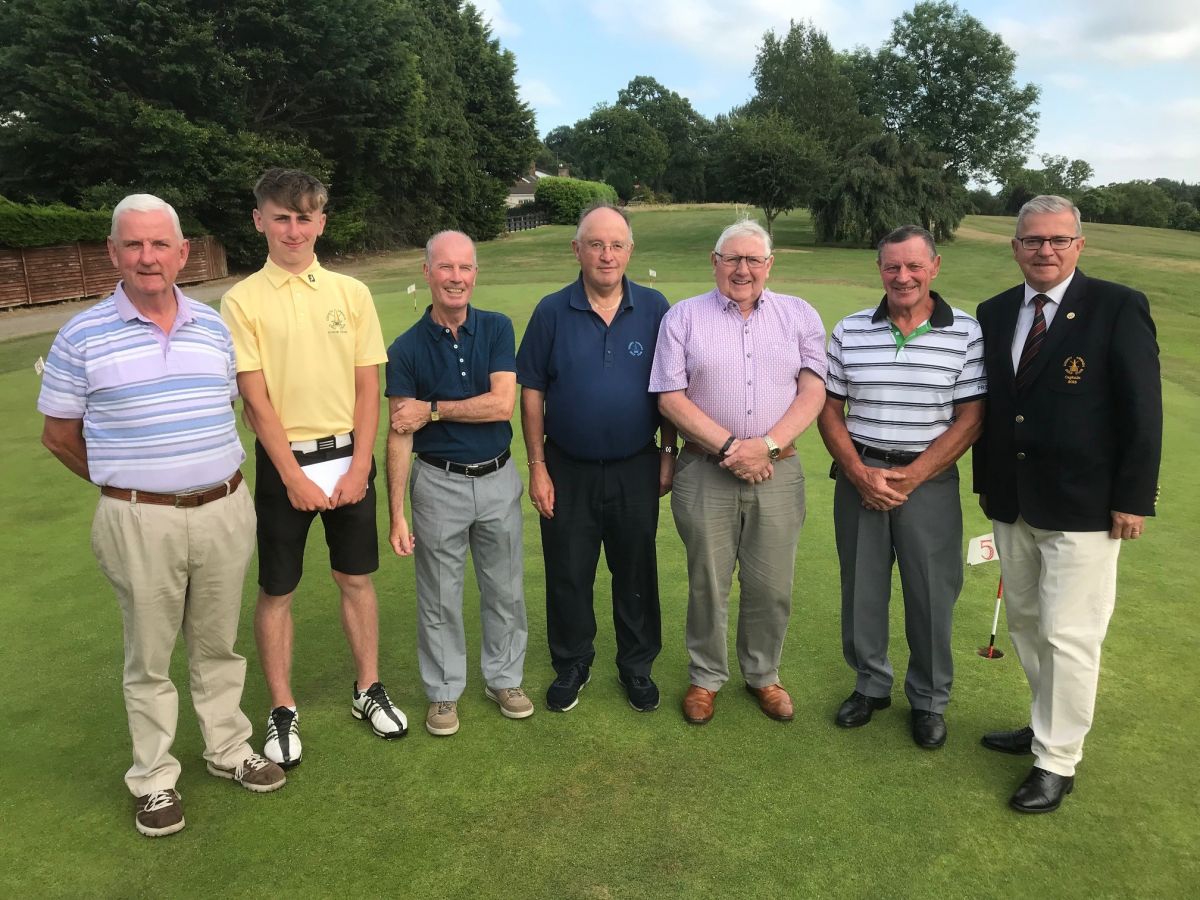 Prizewinners in the recent Open Stroke event at County Armagh Golf Club (L-R) Dermot O'Neill, Calum Connell, Joe Rhodie, Robert Patterson and Tommy Mackin are pictured alongside Hugh McElvanna of McElvanna Drapery and Footwear, competition sponsors, and Club Captain, Colm Shannon.
The best of that group was Robert Patterson, who was just one shot off Tommy's pace. Robert bagged the overall runner-up award courtesy of a high-quality nett 66 that incorporated seven pars and an admirable riposte to the frustration of two double bogeys in the opening three holes.
The summit of the category 1 leaderboard offered up a youthful tussle in which Calum Connell edged out Lee Campbell by a solitary stroke. Calum hastened his handicap's downward trajectory with a nett 67, while Lee's gross 72, which makes him a four-handicapper, consisted of one birdie, three bogeys and 14 pars. Simple.
Age is merely a number, however, and Joe Rhodie mustered all of his experience to also return an assured nett 67. While prevailing in category 2, Joe scored seven pars including impressive back-to-back fours at the 17th and 18th. Next to him in the 13-18 handicap bracket was Johnny McSorley, whose nett 69 owed much to an accomplished concluding stretch where he was just one over par for the last seven holes.
Meanwhile, Dermot O'Neill's steady nett 73 was sufficient to earn the plaudits in category 3, where Fergal McKinney carried off the runner-up accolade with a nett 74.
For a second consecutive Sunday, Shea Smyth both double bogeyed the 10th but won the gross prize with a sublime one-under-par 69.
Second-placed Philip Kelly (73) had looked a shoo-in for that gong until a scrappy climax undermined the dominant two-under-par status that he enjoyed standing on the 13th tee.
Three days later on 27 June, Sean McAnenly maintained his rich vein of form when he proved unbeatable in the Wednesday Senior Open through a skilful sub-80 showing that yielded 40 points.
And refusing to be overshadowed by the aforementioned Campbell and Connell, another talented tyro in the shape of Caolan McReynolds signed for a gross 74 that rewarded him with a massive 43 points and a win in the under-50s' Open Stableford.