On another hectic, not to mention searingly hot, weekend of inter-club matchplay competition, no fewer than four of County Armagh Golf Club's teams were in action on Sunday 3 June. And grabbing the headlines this time were the All-Ireland Four-Ball Trophy panel, who booked their place in the last 16 after a victory over Knock that was marvellous and nail-biting in equal measure.
In the first leg in the Cathedral City on Sunday 27 May, the home side started in a bright and business-like fashion. The pairing of Oliver Connell and Stephen Nugent notched an early point through a casual dismissal of their opponents out at Ballyheridan, while their colleagues were ahead in three of the other four games.
The visiting East Belfast outfit rallied strongly at that juncture, however, and proceeded to claim two comeback successes. One of those concluded in dramatic fashion when Ian Ritchie's par putt on 18, which would've halved the match, lipped out and his Knock counterpart got up and down from below the green as though he'd been playing the course all his life.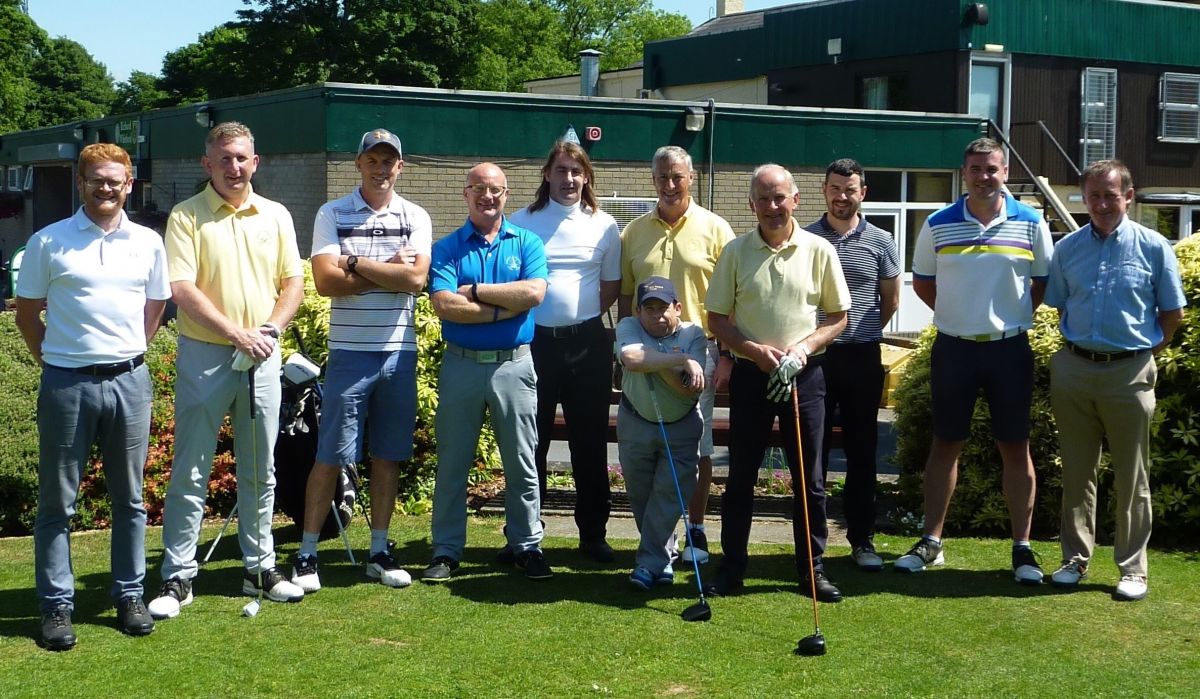 County Armagh Golf Club overcame Knock to reach the last 16 of the All-Ireland Four-Ball Trophy.
Paul Wasson and Norman Mallon then had to content themselves with a half point after a birdie brace from the Knock skipper and his partner undermined the home duo's previously commanding position. And in the last remaining individual contest, Paul Kelly and Gavin McElmeel gained a priceless win to leave the overall tie tantalisingly poised at 2.5-2.5 with County Armagh two holes to the good at the halfway stage.
Given their home advantage, Knock went into the return leg a week later as favourites to prevail in this engaging inter-club tussle, but Tim Teahan's doughty travelling charges were to turn in a quite magnificent performance in the sweltering Newtownards Road sunshine.
Once again, the County Armagh men were on the front foot from the first whistle, as Oliver Connell and Dwayne Houston dispensed with their opposite numbers on the 16th, before Paul Wasson and Norman Mallon put a second away point on the board at the next hole. However, Paul Kelly and Gavin McElmeel were pegged back to a halved match after their initial dominance had hinted at more, and then Paul Rice and Stephen Nugent's revival from four down after 12 was eventually quelled on the 16th green.
Despite County Armagh's spirited excellence, then, this third round encounter still hung firmly in the balance. Indeed, with Stephen Miller and Ian Ritchie looking down the barrel of a two-hole deficit with three to play, it seemed as though it would be Knock and not County Armagh who would progress by virtue of their superiority in the holes count. But the Ritchie/Miller axis responded emphatically to this adversity, winning two of the last three holes to level that clash and seal the decisive half point that ensured a final scoreline of 5.5-4.5 in their team's favour.
Captain Teahan's third round line-up consisted of Oliver Connell, Cathal Cullen, Dwayne Houston, Paul Kelly, Norman Mallon, Stephen Miller, Gary McAleavey, Gavin McElmeel, Stephen Nugent, Paul Rice, Ian Ritchie and Paul Wasson. And their reward for this terrific triumph is a trip to Donegal for a fourth round meeting with North West Golf Club of Buncrana.
Competing in Belfast on the same day as that All-Ireland Four-Ball excitement were the Junior Cowdy squad. As was perhaps feared, Gerry Kelly's crew had simply left themselves too much to do from their first-leg draw in Armagh a fortnight previously and were unable to avoid departure from the tournament in the first phase. There was disappointment, too, for Stewart Stevenson's Junior Cup group, who were just four strokes off the pace at a qualifying event hosted by County Cavan Golf Club.
Rounding off the day's rollercoaster of emotions, there was happier news for Marty Daly's Ulster Cuppers, who emerged from the first leg of their third round Armagh derby against Ashfield with a 6-1 lead that will put them in upbeat mood for their jaunt to Cullyhanna this Sunday 10 June. Best of luck to them and, win, lose or draw, continued thanks to everyone involved for giving up their time to represent any of County Armagh Golf Club's teams.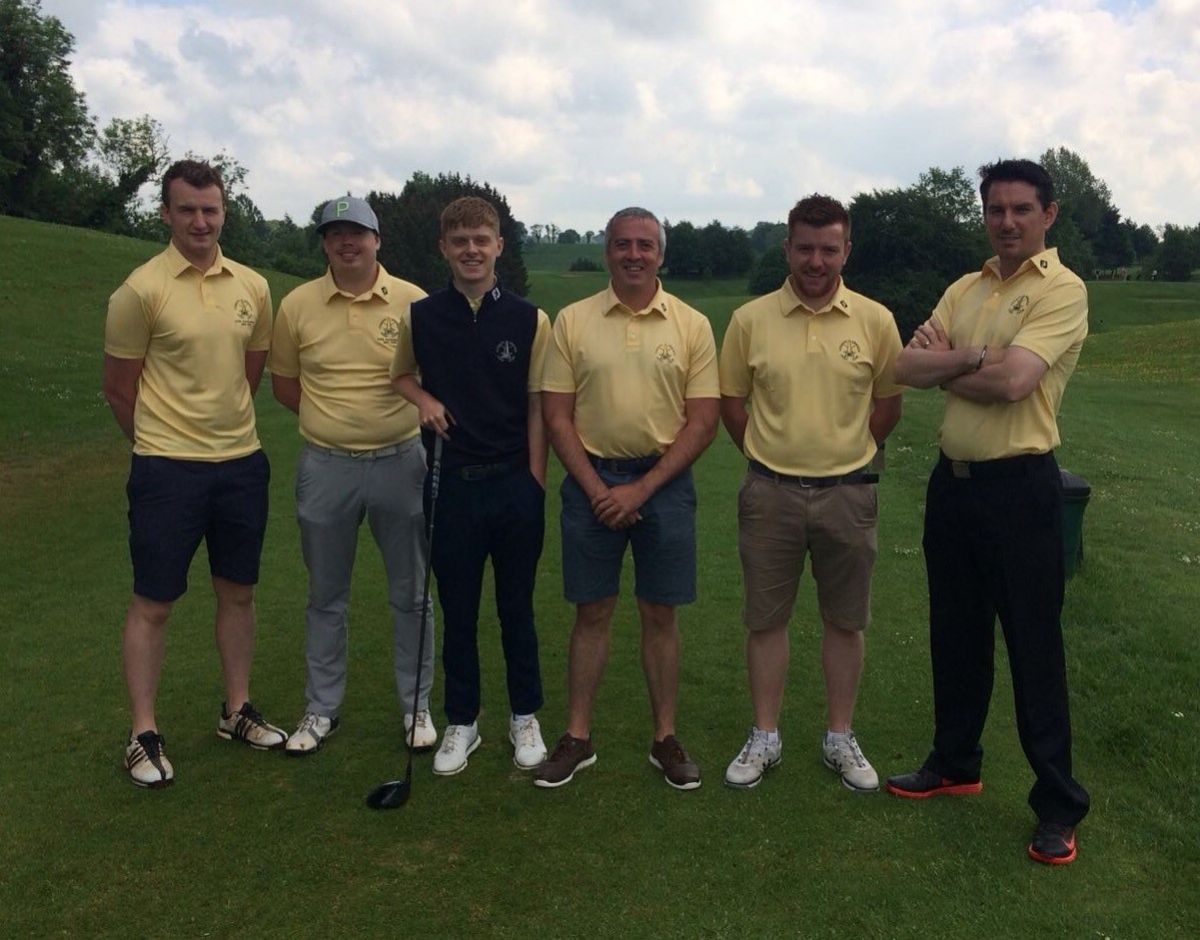 Stewart Stevenson's Junior Cup side were narrowly eliminated in a qualifying session at County Cavan.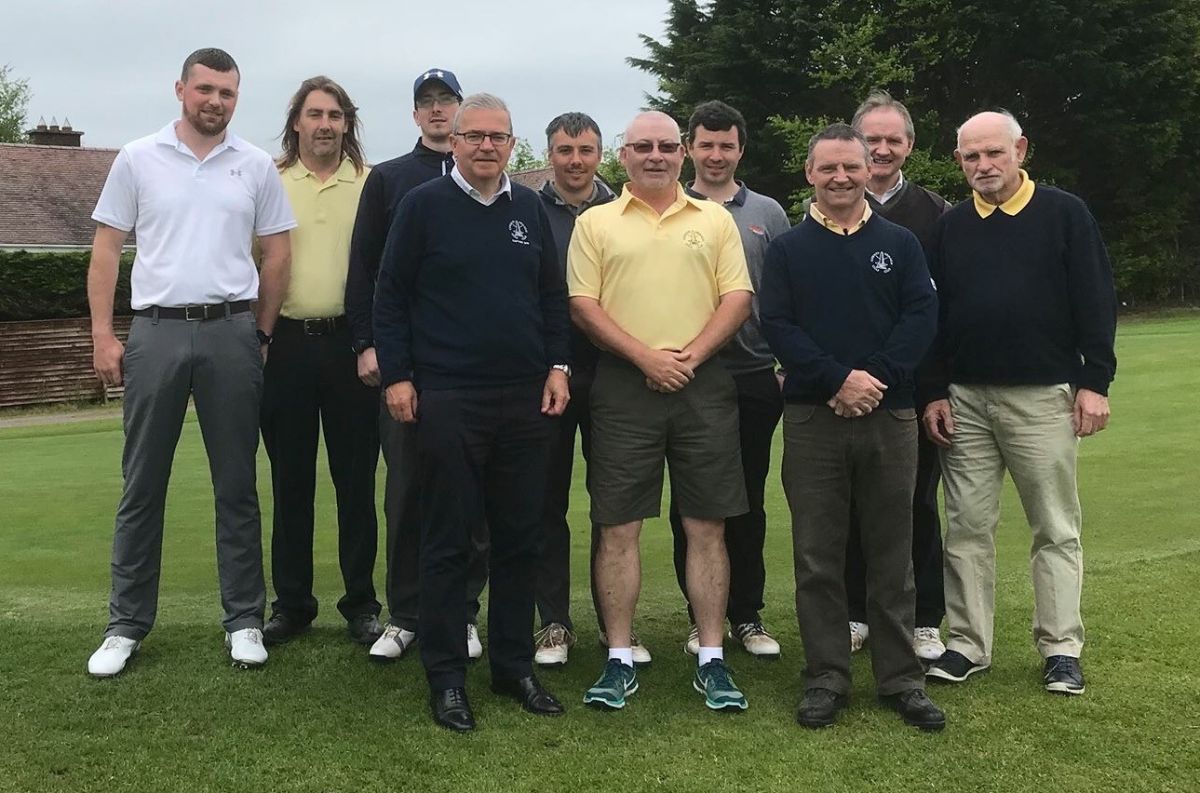 Rockmount of Belfast proved too strong for County Armagh's Junior Cowdy squad.