County Armagh Golf Club enjoyed double delight on the inter-club matchplay front recently, as both the Fred Daly Trophy and Jimmy Bruen Shield squads earned impressive wins in the first rounds of their respective competitions.
The Fred Daly Trophy employs a simple singles format, and an early matchup with Portstewart appeared a tricky proposition for the County Armagh youngsters. However, under the expert guidance of their captain, Jarlath McReynolds, the lads gained a dominant 4-1 advantage over their North Coast counterparts from the home leg on Saturday 12 May. And the boys extended that margin in Portstewart eight days later, when a 3-2 scoreline in their favour put the seal on a convincing 7-3 overall triumph.
The victorious County Armagh panel, who will meet Cairndhu in the second phase, consisted of Calum Connell, Steve Donaghy, Mark Hagan, Simon McGurk, Jamie McKenna, Caolan McReynolds and Joe Rooney.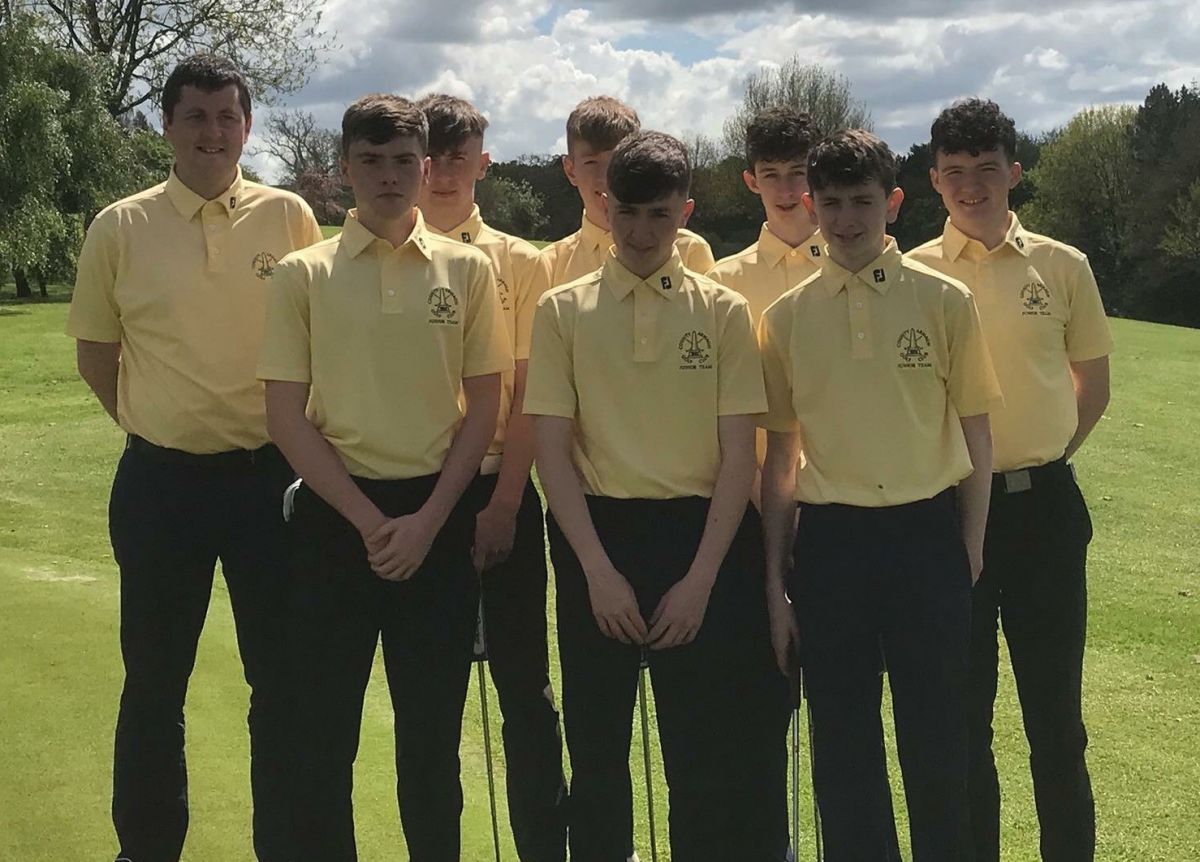 County Armagh's Fred Daly side set up a meeting with Cairndhu by seeing off Portstewart.
The inability to field a side to compete in the Fred Daly Trophy in each of the last three seasons represented something of a nadir for junior golf at County Armagh. This success is especially poignant, therefore, and owes everything to the enthusiastic approach to junior coaching shown by Will Carey since he took up the reins as Club Professional last year, and the tireless efforts of joint juvenile convenors, Michael Calvert and Jarlath McReynolds. Thankfully, the future now looks bright.
There was another McReynolds in the captaincy hotseat on Thursday 17 May, when Declan took his Jimmy Bruen Shield charges to the neutral venue of Tandragee for a one-off match against Cloverhill of South Armagh. Declan's group negotiated a tough qualifying session at Tandragee at the beginning of May to reach this stage, so they hoped that it was a course that would remain to their liking.
In the Jimmy Bruen Shield, clubs are represented by five pairs playing foursomes, while the tournament rules also stipulate a minimum individual handicap of five and a minimum combined of 15. With the regulations all clear then, a scintillating performance from John Vernon and Gary McCourt saw them dispatch their opponents 7&6 to put a point on the board almost straightaway, before Jonathan McKnight and Stephen Catterall also prevailed assuredly by 2&1.
With a battling defeat following for Nigel McMahon and Shea Brady and the Mullaghbawn outfit ahead in both of the games still in progress, the tie hung very much in the balance at this juncture. However, a tremendous hat-trick of closing pars from seasoned campaigner Jimmy Wilson and Fred Daly hotshot Calum Conell enabled that dynamic duo to fight back from two down to clinch the decisive third point on the 18th green.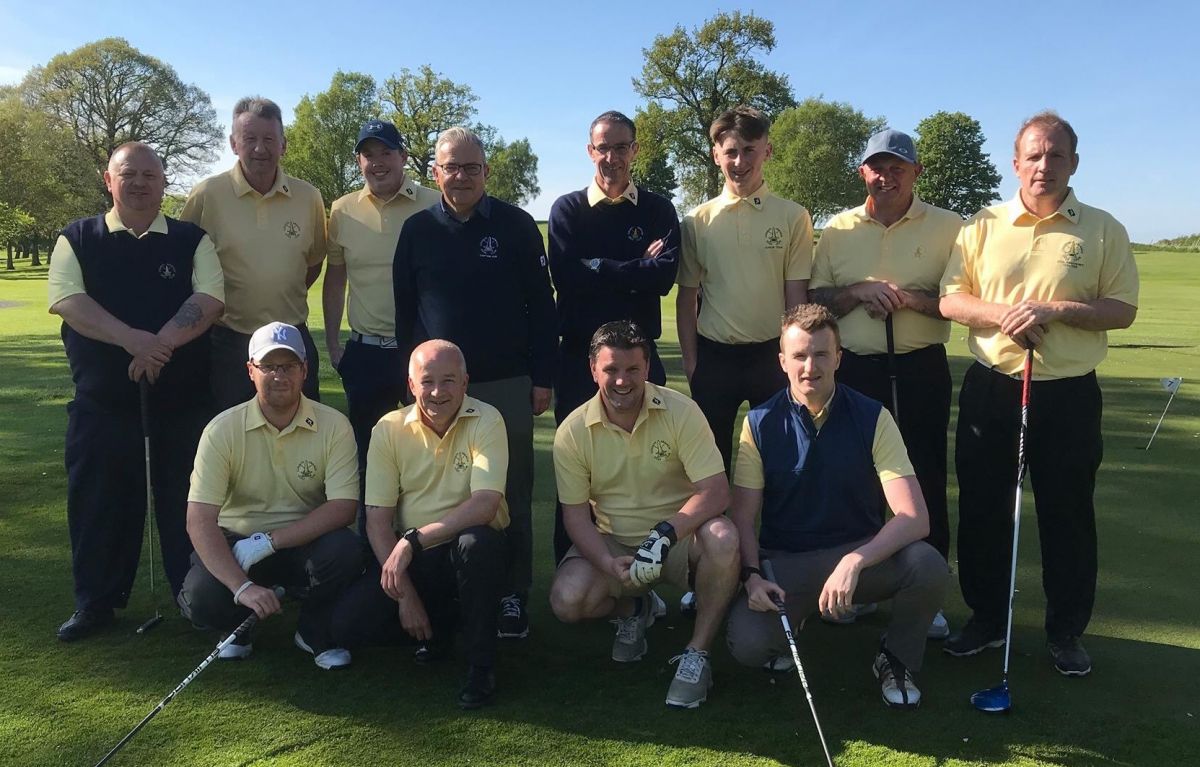 County Armagh's reward for their Jimmy Bruen Shield victory over Cloverhill is a second round date with Kilrea.
County Armagh had now built an unassailable 3-1 outright lead, so Sam Jenkins and Mark Elliott were called in at all square having bravely clawed their way back into their particular contest. This terrific conquest over Cloverhill sets up a second round clash with Kilrea at Killymoon, another Jimmy Bruen occasion to look forward to in coming weeks.
Elsewhere, on Friday 18 May, Michael Calvert's Ronan Rafferty Cup crew emerged from their first round first leg at Silverwood with a useful-looking 8.5 points of the 20 available and will aim to complete the job back in the Cathedral City this Friday 25 May. And having drawn 2-2 at home to Rockmount in the first round last Sunday 20 May, Gerry Kelly's Junior Cowdy men will endeavour to turn things around in Belfast on Sunday 3 June.
Best of luck to all our teams in their upcoming encounters, and continued thanks to everyone involved for giving of their time to represent County Armagh Golf Club.