The Chest, Heart and Stroke competition has long featured on County Armagh's annual fixture list, and the club maintained its well-established relationship with the local charity with a two-day stableford event on 24 and 25 March.
The long-overdue but most welcome appearance of some spring sunshine combined with the fact that players had the opportunity to compete on both Saturday and Sunday to produce much better overall scoring than had been the case in previous weeks.
However, no one could keep pace with Stephen Nugent, who posted a terrific 43 points to seal first place.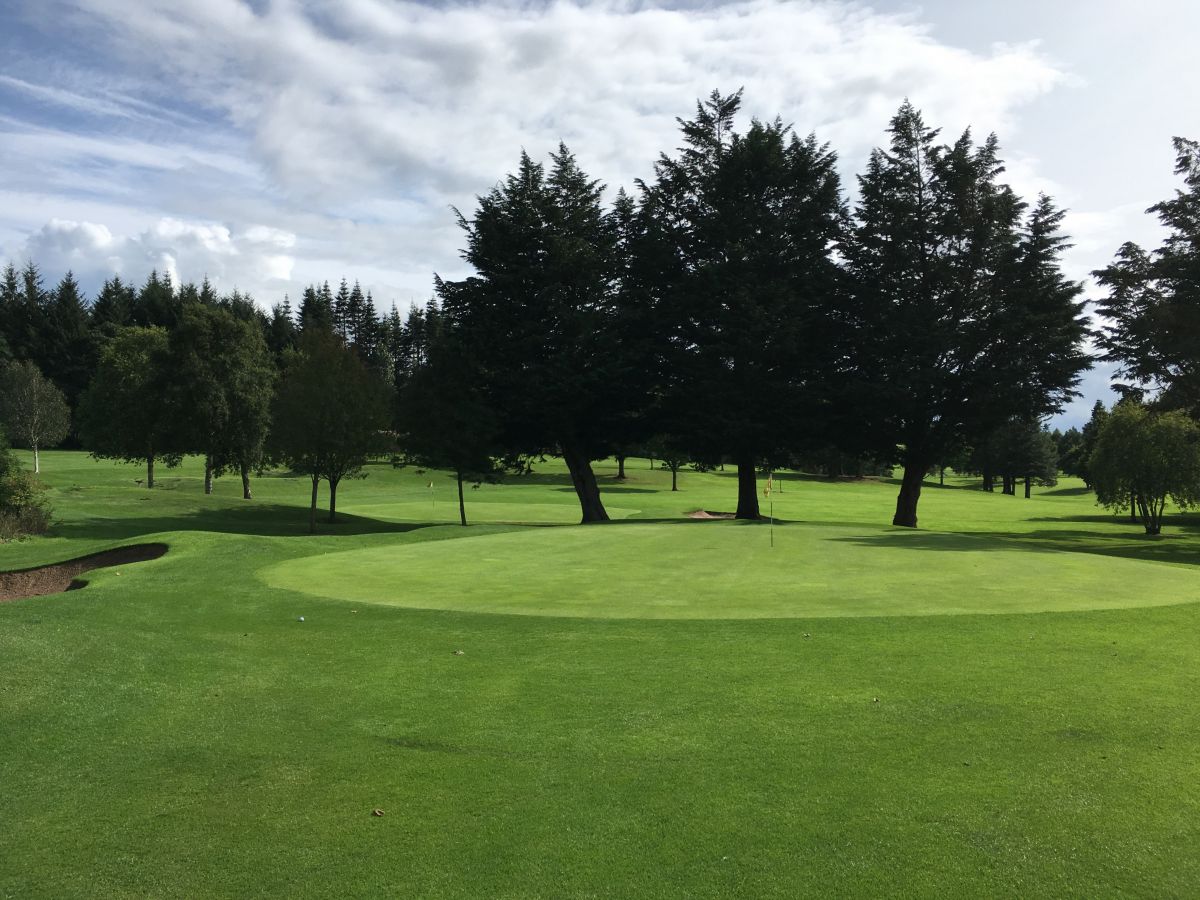 Stephen's success was built largely on an impressive front nine showing five pars and ultimately yielding a massive 24 points.
The 21-handicapper's 19-point homeward trek was as solid as his first nine holes had been spectacular and proved enough to keep him one ahead of the chasing pack.
Leading those challengers and occupying second position was David McCool on 42 points.
McCool's scorecard was almost a mirror image of Nugent's, comprising as it did 18 points on the front nine but a huge 24 coming home. That three-over-par back nine alone is evidence that David is a man ready to improve on his 18 handicap in 2018.
In category 1, Patrick Quinn and Neil Linton both returned 40 points, but Patrick secured first prize by virtue of his more fruitful back nine.
The highlight of Quinn's day was a two at the 11th, while Neil will be satisfied with his birdies at the 6th and the 13th.
Greens conveyor, David Baird, took the category 2 plaudits on account of an excellent 42-point outing that owed much to a scintillating Bairdie-Bairdie climax.
Trailing David by a single point was Ian Ritchie, whose round was meandering somewhat aimlessly until a birdie at the 9th sparked him into life and set up a splendid 22-point back nine.
Ben Simpson won category 3 in the 2017 Chest, Heart and Stroke with 37 points. But, this year, that same total was good enough only for the runner-up spot behind John George Willis, who topped the standings after a strong finish earned him 38 points.
Meanwhile, County Armagh's Ulster Cup team had an early start to their campaign with a preliminary round first-leg encounter in Greenisland on Sunday 25 March.
The result was Greenisland 4-3 County Armagh. This represents a creditable outcome for Marty Daly's charges, who are four holes up and will hope to make the most of home advantage in the return match on Sunday 8 April.