Recent presentation evenings at County Armagh Golf Club have honoured the winners and runners-up in the season-long intra-club matchplay and Tuesday Cup competitions.
Andrew Rennie and Kenny Edgar's defeat of Kevin Boyd and PJ Quinn in the Charlemont Cup final was the last port of call on a victorious voyage during which they also saw off Ronan McWilliams and Gareth Reilly, Anthony Farrell and Thomas Murray, Ian O'Hea and Barry Scully, Sean Dougans Snr and Jnr, and Ed Hughes and Jim Wray. With five of this doughty duo's six clashes being settled on the 18th, it's fair to say that the cricketers' glory was hard-earned and well-deserved.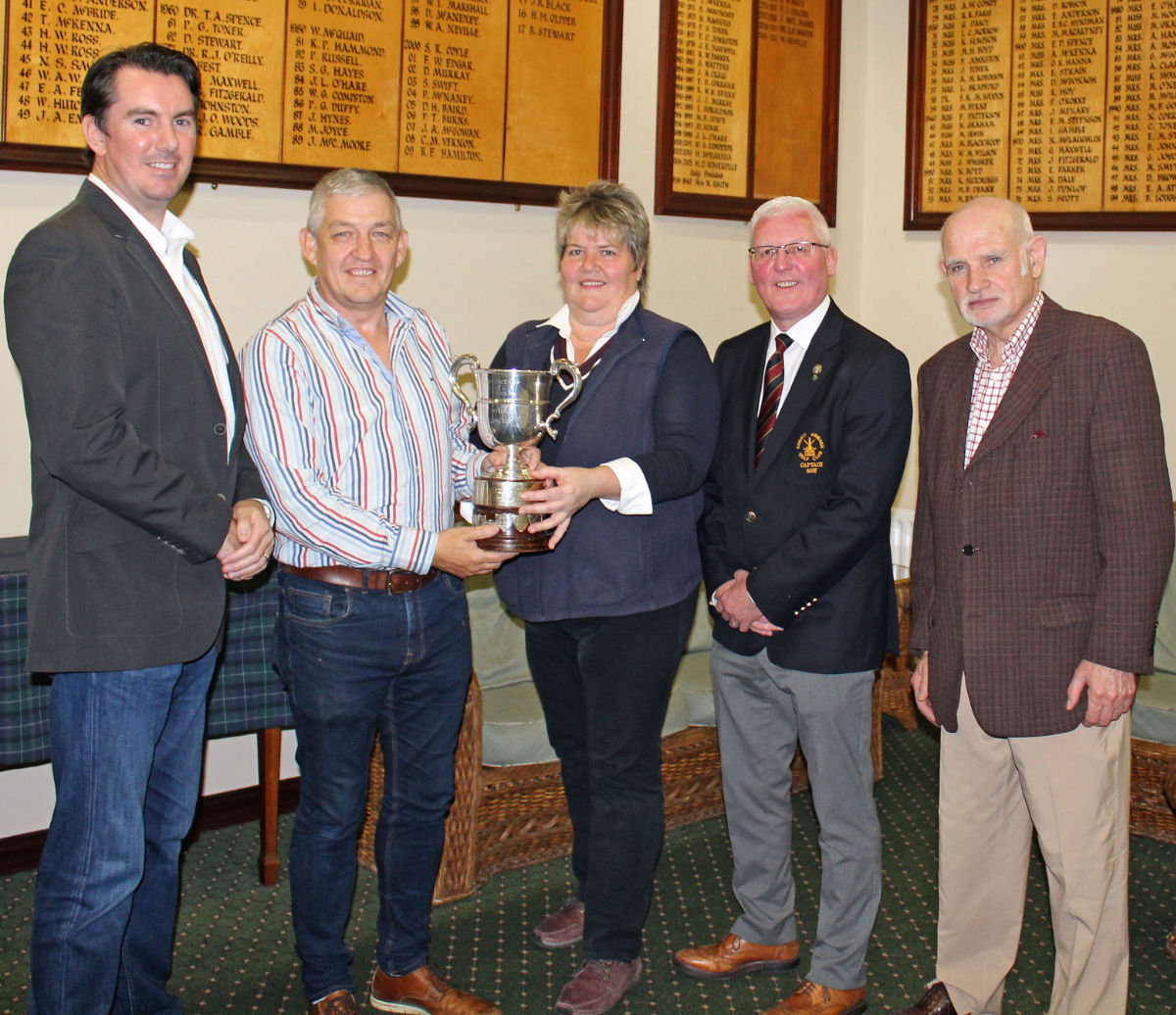 Charlemont Cup winners, Kenny Edgar and Andrew Rennie, are presented with the trophy by Helen Forster, manager at the Charlemont Arms Hotel Armagh, who sponsor the competition. Also pictured are County Armagh Golf Club Captain, Richard Stewart, and Kevin Boyd who, along with playing partner PJ Quinn, finished second.
Meanwhile, a formidable blend of golfing expertise and experience prevailed in the Smith Cup, as Tom Calvert triumphed in the matchplay tournament for those in the 0-12 handicap bracket. Tom plotted his route to the final by beating Paul Smith, Brian McGuigan, Anthony Farrell and Sean Dougan before overcoming Shea Brady's challenge in the decider.
The Gray Cup, which is contested by everyone else, was lifted by Ciaran McCreesh. He capped his brilliant year by conquering Keith Stewart in the final having already dispatched Jamie Calvert, Peter McParland, Mark Keogh and Paul Rice in earlier rounds.
The Pat Russell Trophy was won by Cormac O'Hare with Paul Doyle filling the runner-up spot, while the invincible pair of Teresa Corrigan and Jimmy Wilson were crowned Mixed Matchplay champions after edging out Gladys and Rodney Villiers in the final.
Finally, Eamonn McCaffrey was presented with the Tuesday Cup, a success achieved through his consistency in the 18-week eclectic competition. The other Tuesday Cup prizewinners were Joe Rhodie, Mark Frazer, that man Kenny Edgar and Sean Dougan Jnr, who made a spirited defence of his 2016 title.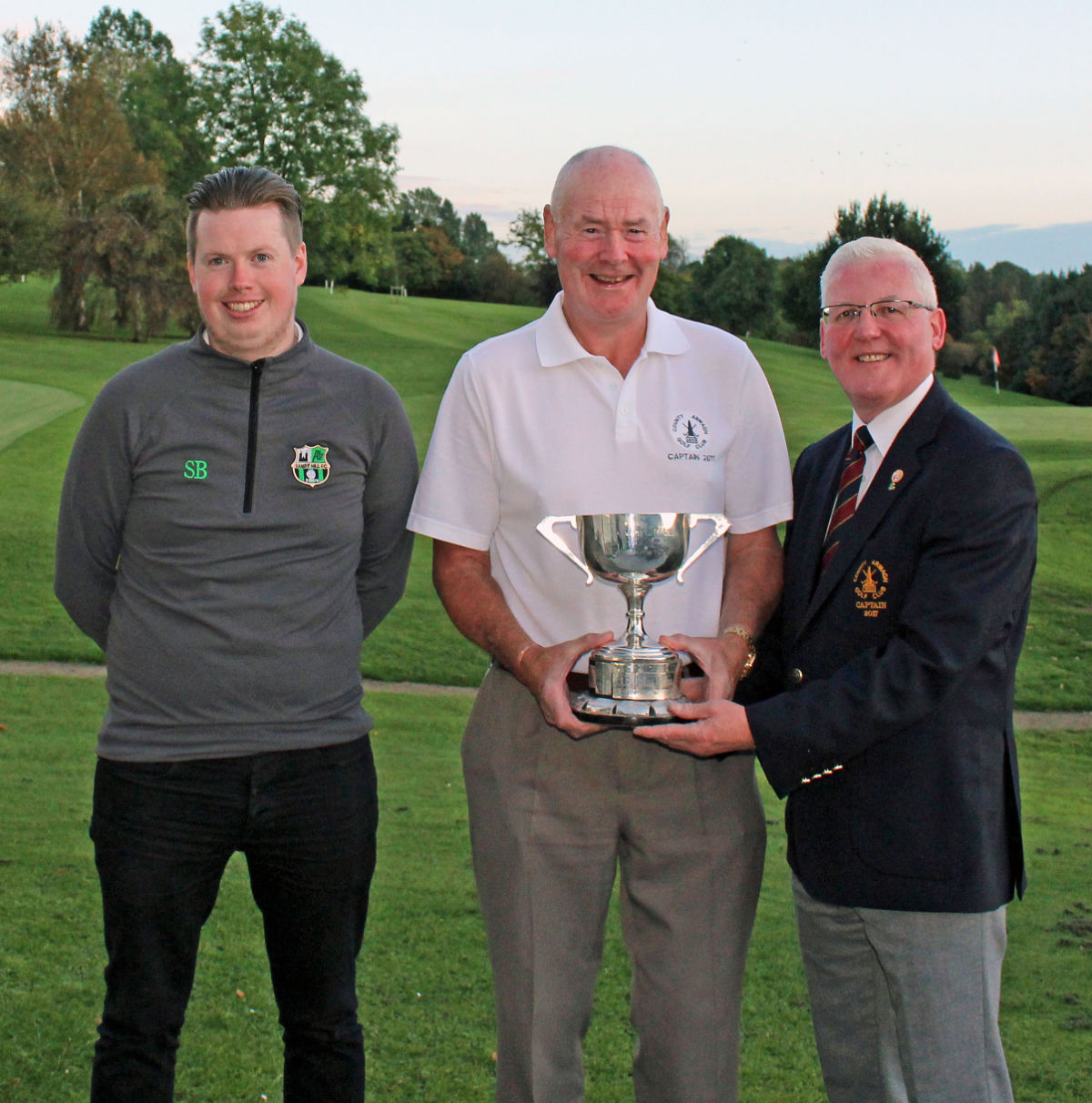 Tom Calvert, winner of County Armagh Golf Club's Smith Cup matchplay competition, is presented with the trophy by Club Captain, Richard Stewart. Also pictured is beaten finalist, Shea Brady.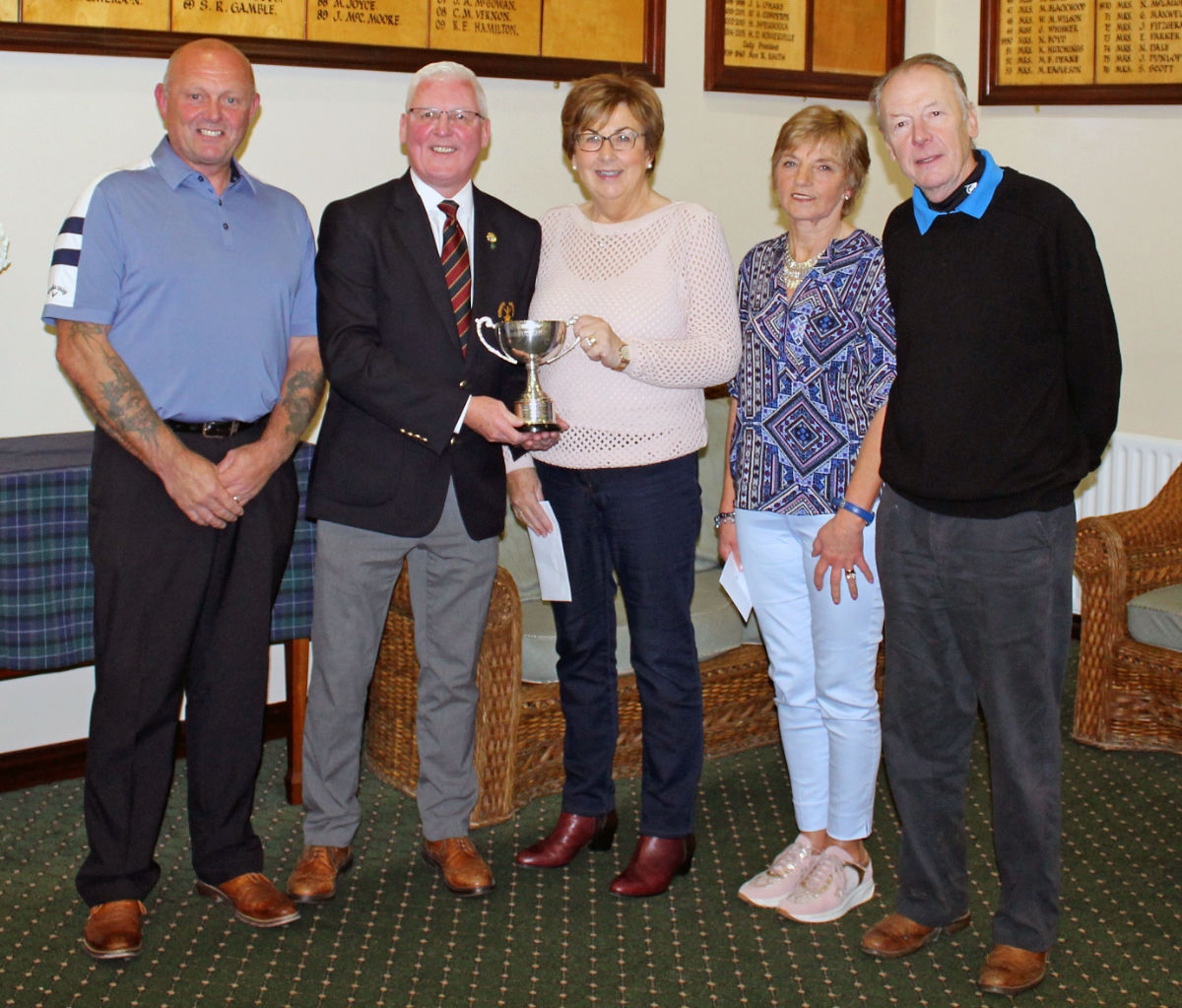 County Armagh Golf Club Captain, Richard Stewart, presents the Mixed Matchplay competition trophy to winners, Jimmy Wilson and Teresa Corrigan. Also pictured are runners-up Gladys and Rodney Villiers.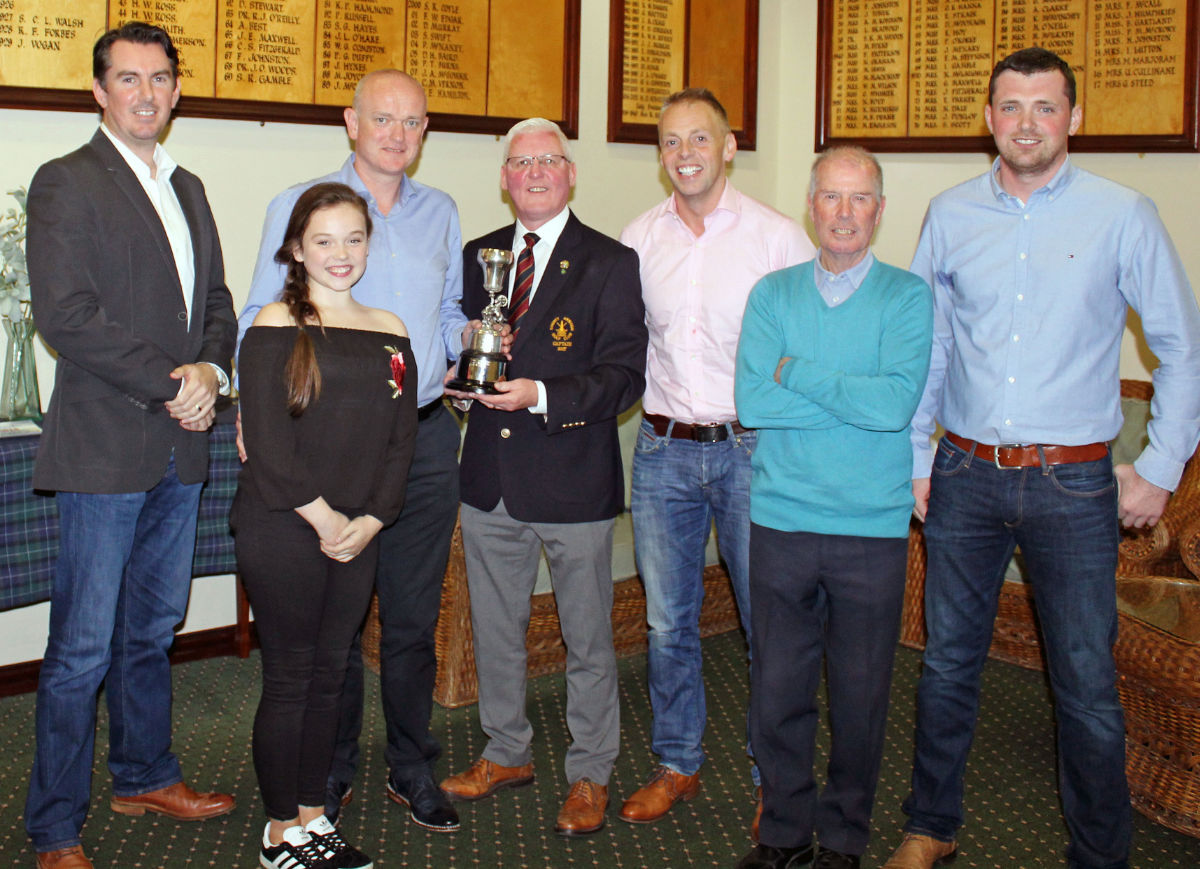 Eamon McCaffrey is presented with the prestigious Tuesday Cup trophy by County Armagh Golf Club Captain, Richard Stewart. Eamon's daughter joined him for the presentation photo, which also includes other prizewinners (L-R) Kenny Edgar, Mark Frazer, Joe Rhodie and Sean Dougan Jnr.