Men - News & Results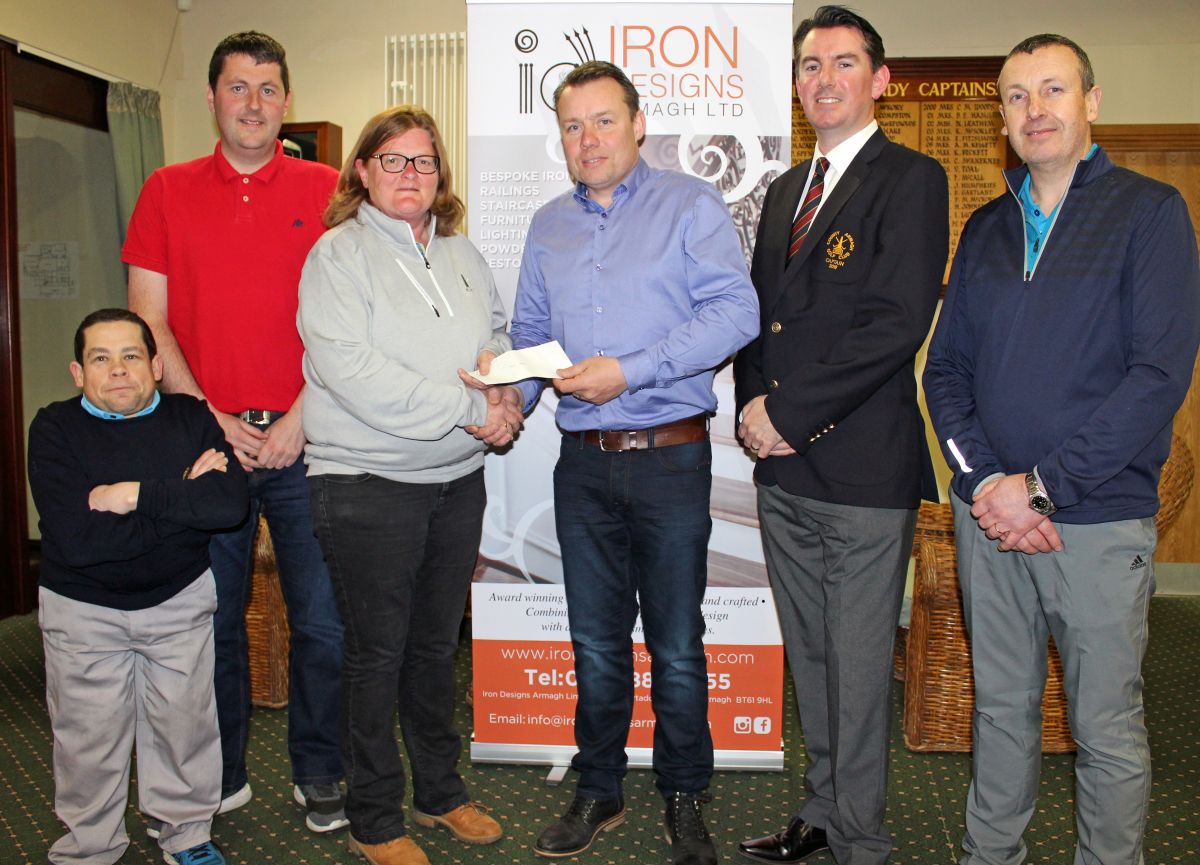 County Armagh Golf Club joined in with the spirit of Augusta by hosting a 9-Hole Masters competition for Ladies and Gents on 12 April, which was kindly sponsored by Iron Designs, Armagh. Paul McKeown from Iron Designs helped Club Captain, Kenny Edgar, to present the prizes to winners (L-R) Paul Kelly, Jarlath McReynolds, Paula McCrory and Kieran Donnelly.
Magnolia Lane was replaced by Lady Anne's Walk. The patrons were mere punters. The victors had to be content with vouchers for the Pro Shop (where Will stocks high-quality jackets of various shades). The presentation ceremony was conducted not by CBS's Jim Nantz but by CAGC's very own anchorman, Shea Brady. And the closest we have to Tiger Woods is a near namesake in the form of Adrian or Oliver.
Details

Parent Category: News & Results
Category: Men - News & Results
The forward tees and preferred lies currently in operation undoubtedly boost the potential for formidable scoring at County Armagh Golf Club.
The gloriously sunny and calm conditions on the weekend of 6-7 April, then, merely lent an extra helping hand to those competing for the CP McNabb Trophy.
However, the good golf still has to be played, and leading the way in this regard was new member Ryan Runnette, who posted 21 points on each nine to fend off all comers and clinch the first silverware of the embryonic 2019 season.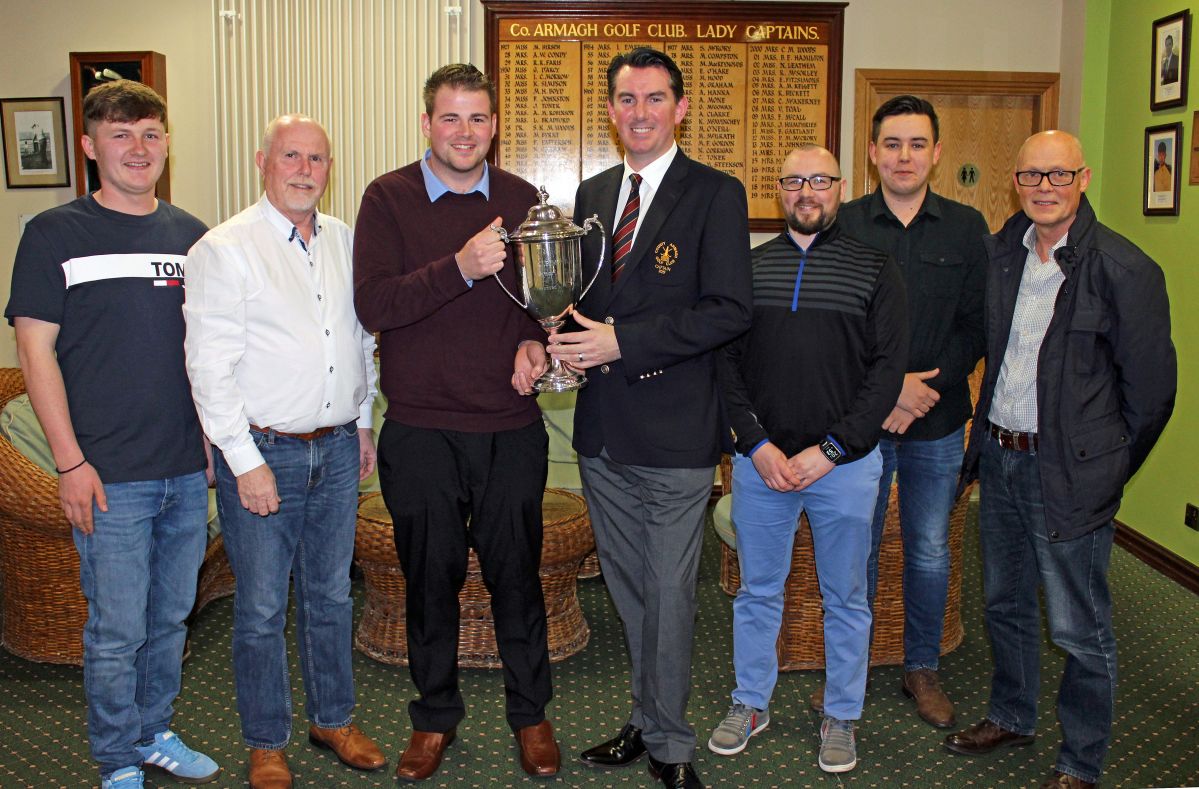 Ryan Runnette collects the CP McNabb Trophy from County Armagh Golf Club Captain, Kenny Edgar. Also pictured are other prizewinners (L-R) Stewart Hall, Rodney Lynas, Paul Traynor, John Maguire and Gerry Cullen.
Details

Parent Category: News & Results
Category: Men - News & Results
4Ball Betterball Results:
1st Francis & Shea Smyth 49pts
2nd Gerard Grimley & Sean Bailie 44pts
3rd Martin Gill & Paul McCurry 43pts (back nine)
Prize vouchers can be collected from the Pro Shop
Competitions Convenor 2019
Details

Parent Category: News & Results
Category: Men - News & Results
4Ball Betterball Results:
1st Miceal McParland & Cormac O'Hare 46pts
2nd Ed Hughes & Paul Corvan 45pts (back nine)
3rd Paul McCurry & Brian Cleland 45pts
Prize vouchers can be collected from the Pro Shop
Competitions Convenor 2019
Details

Parent Category: News & Results
Category: Men - News & Results