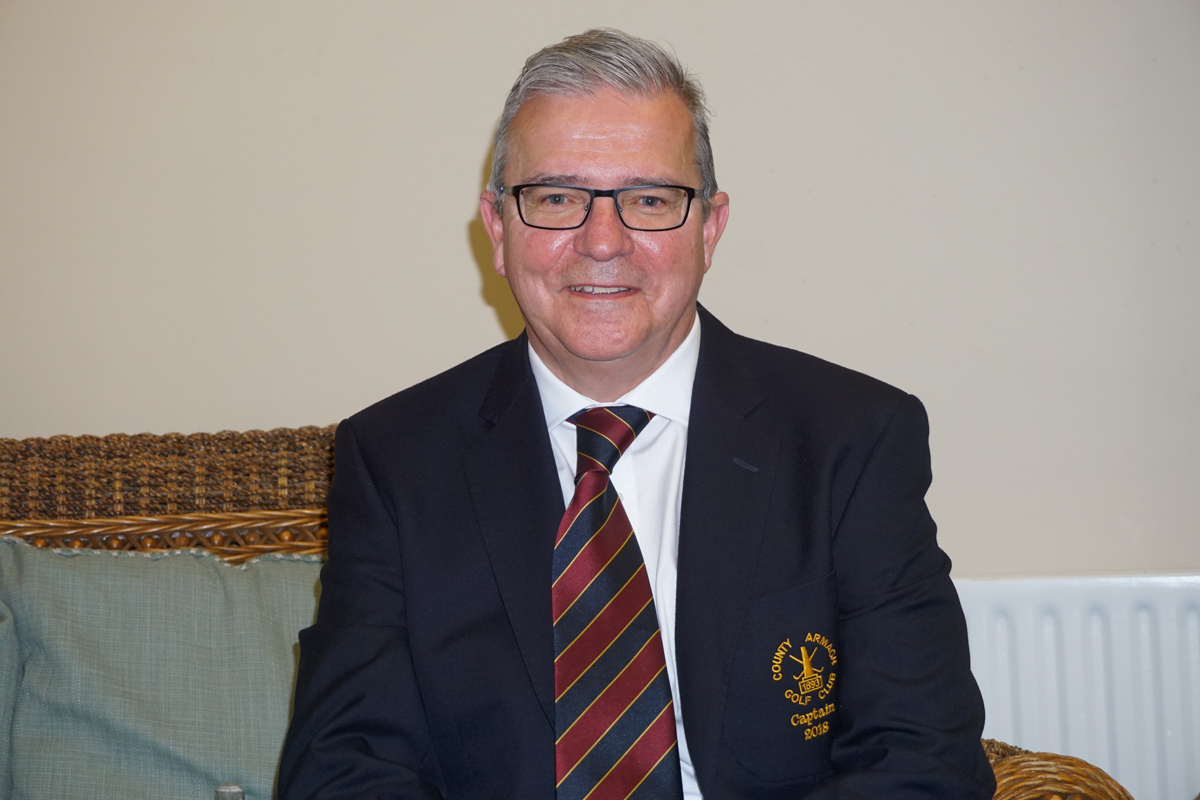 Hi everyone.
Easter and the Masters traditionally signals the end of winter and the start of the new golfing season.
At County Armagh the competitions are now well under way. If you haven't got out so far then this weekend's Easter stableford sponsored by Cyril Johnston will give you an opportunity to get your swing into shape.
This Tuesday 3 rd April sees the start of the Tuesday Cup, sponsored again by Traynors Motor Store. I expect to see the usual competitive tussle for top of the leader board right to the last Tuesday in August. It's always a great competition to play in. Personally, I am looking forward to a good performance and I hope you enjoy it as well.
Next week is certainly a busy week as we have our very own Masters Par3 competition on Friday 6 th April. Sponsored by Iron Designs Armagh, the first nine holes will be set up as par 3s and the competition is open to both men and women. Get into the Masters spirit and see if you can master our specially designed par 3 course.
Also look out in the coming weeks for information about the 9-hole Vintage Ladies and Gents competition on Friday 4 th May, sponsored by The Vintage. It is part of our 125yr celebrations and a chance for everyone to dress up in some vintage gear. I will be searching the back of the wardrobe for my plus fours.
As well as a busy competition programme, there is also a lot going on behind the scenes. We had a great response to our Juvenile Open Night last Tuesday. Thanks go to Will, Jarlath and Sylvia for organising the event. A strong juvenile membership is an important foundation for our club. If you know of any children who are interested in taking up golf, put them in contact with Will. We have an excellent programme in place and the kids will really enjoy it.
As part of our drive to increase all categories of membership, Stewart Stevenson has agreed to be the club's new membership convenor. Stewart presented an excellent report to Council on Monday night which set out a range of options and incentives to increase membership. Further information will be provided on this in due course.
Tickets for the gala ball on 27 th October have just been printed and will be going on sale to members after the Easter break. So far, we have had great interest from businesses and we are looking forward to an enjoyable night on the 27 th .
It is also that time of year when our teams, both men and women, are getting ready to start their inter club matches. Best wishes to all the teams and I look forward to following you around the fairways of Ulster!
Wishing everyone a very happy Easter.
Regards
Colm
Club Captain