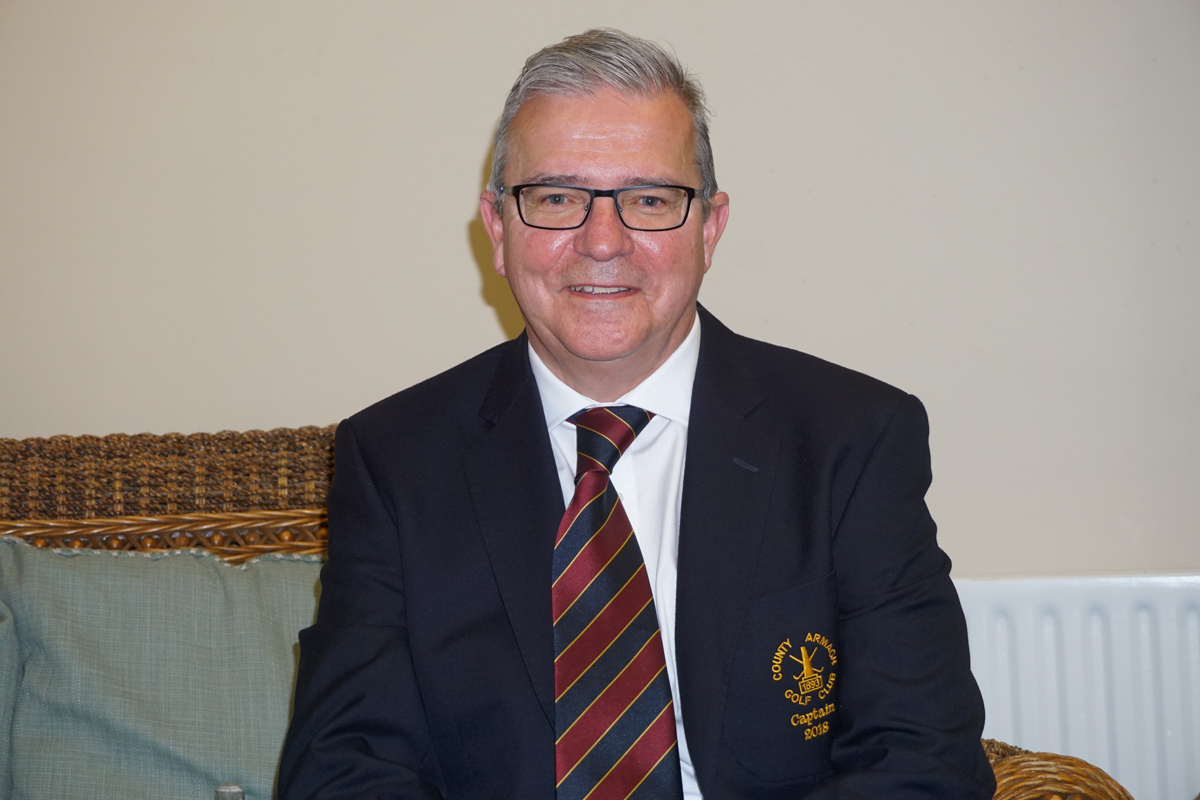 Hi everyone
It may be hard to believe but today marks the beginning of spring! The beast from the East and Emma have ruined another weekend's golf but hopefully this marks winter's final icy blast. All being well we hope to have the full 18 holes open next weekend 10 th March – although the 16 th will still be a winter green for another few weeks.
It might be snowing but some of us have been enjoying Will's coaching sessions out at the Hillview Driving Range. Hopefully we will see the benefit with some low scores in the coming weeks!
Best wishes also to Lee Campbell who has taken over in the shop as Will's new Assistant. I am sure you will join me in wishing Lee a long and rewarding career in golf.
The course may be closed but call in and say hello to Will and Lee. It is a good time to take advantage of Will's coaching before the season starts in earnest. He also has some new stock in the shop, including a special edition club tee shirt to mark our 125 th anniversary. As this article highlights, a good Pro is key to a successful club https://www.irishgolfer.ie/single-post/2017/02/22/What-does-a-PGA-Professional-bring-to-your-club
In the coming weeks, the men have their first team event on Saturday 10 th March. A Four Ball Eclectic sponsored by D S Refrigeration. On St Patrick's Day, we have a Ladies and Gents Open Competition sponsored by Armatile. We also have music in the bar and will be showing the England v Ireland game live. At the end of the month we have the Easter stableford sponsored by Cyril Johnston. Yes Easter! Still feels like Christmas was only yesterday.
There is lots of good work going on in the background around the club and hopefully in the coming months you will see the fruition of some of this hard work. One initiative is growing our juvenile membership.
At the beginning of the year I highlighted the importance of a strong juvenile base for the future of our club. In partnership with the Club Pro we are running an information evening for all juveniles. It is open to existing juveniles and kids interested in joining – boys and girls. We hope that parents can come along as well and we will set out what juvenile membership offers for their children and the plans for the season ahead. It is scheduled for 7pm on Tuesday 27 th March. More information will follow but if you know anyone that might be interested please let them know.
Hopefully the snow will clear and everyone will be back out on the course soon.
Regards
Colm
Club Captain