Paul McKeown from hole sponsors Iron Designs Armagh is pictured on the 18th tee-box with Club Captain, Kenny Edgar.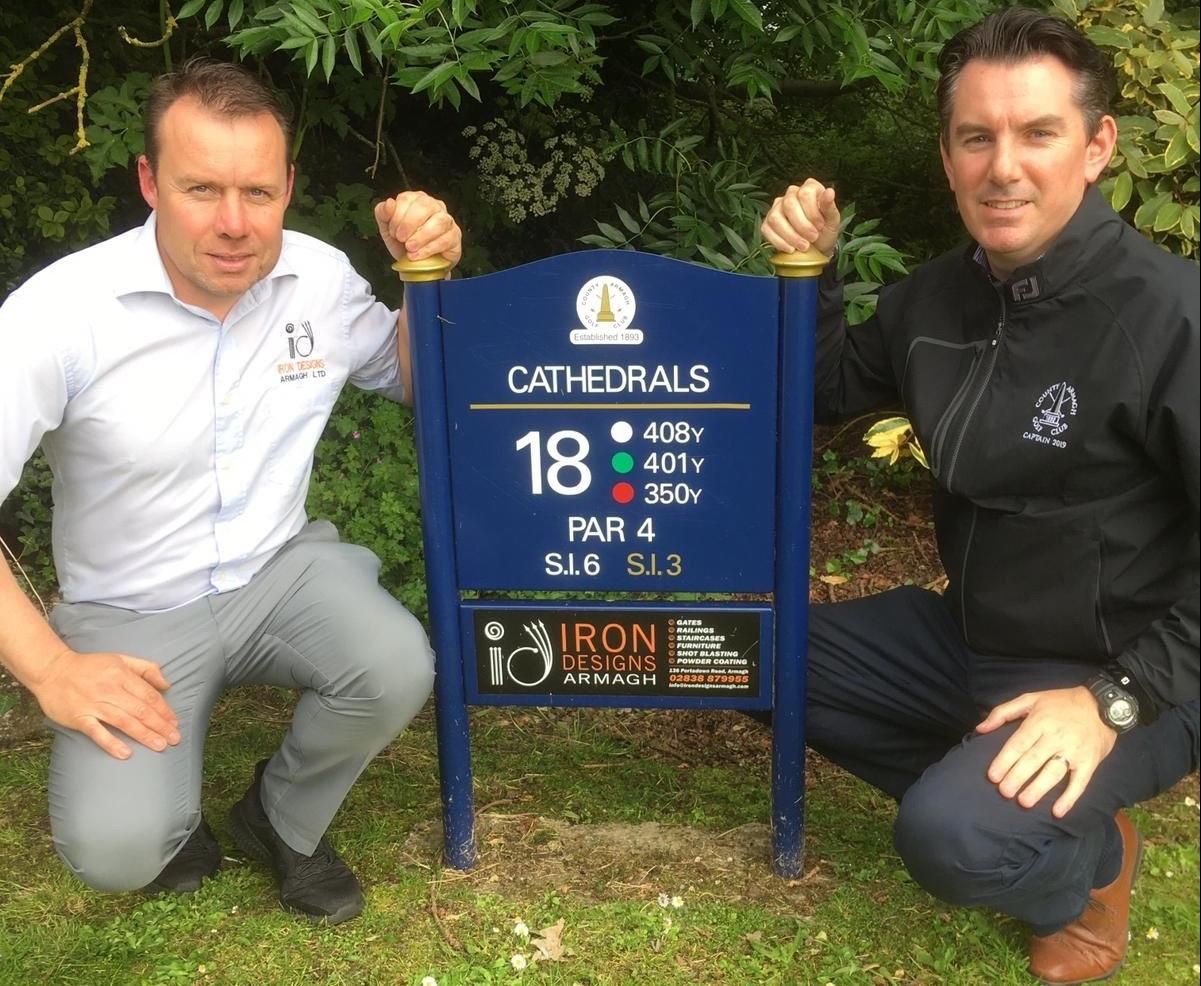 Set against the beautiful backdrop of the Armagh cityscape, the last hole at CAGC is a wonderful sight.
In golfing terms, however, it is a daunting prospect. At 408 yards from the white markers, this is our second longest par 4. Meanwhile, out-of-bounds peril up the right-hand side and seemingly endless trees on the left provide persistent menace.
The 18th is sponsored by Iron Designs and overlooked imposingly by the two local Cathedrals. This is somewhat appropriate because, if you're to close out a good score without calamity, you're likely to require nerves of iron and a few answered prayers.