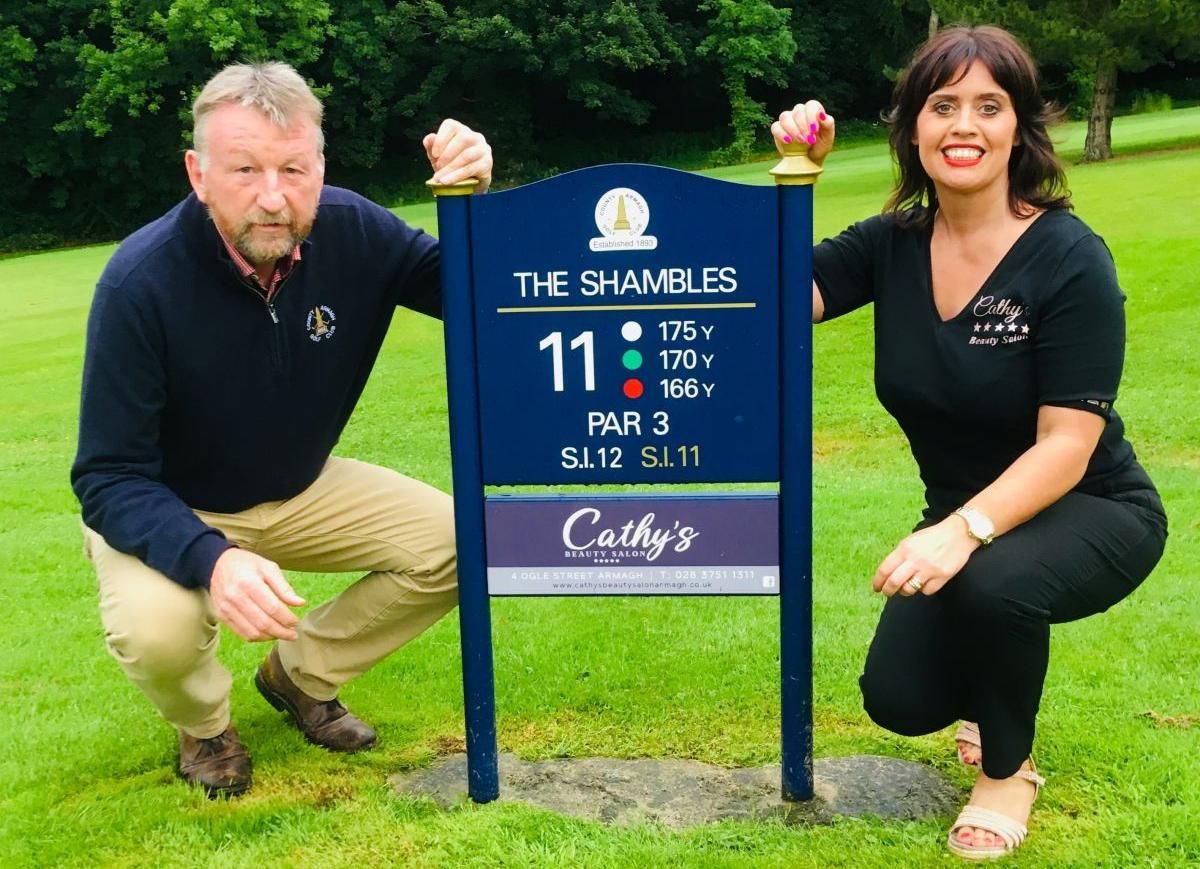 Cathy Devlin from Cathy's Beauty Salon is pictured on the 11th tee with County Armagh Golf Club Vice-Captain, Declan McReynolds.
While there are several strong contenders, this downhill par 3 is probably our signature hole. Indeed, the elevated tee, surrounding trees and pretty stone bridge made it a sound choice for the photograph on the front of the CAGC scorecard.
Ironically though, it can quickly become a card destroyer. With a drain in front of a slanted green, and particularly difficult pitch shots faced from long or left, the name Shambles is all too often an accurate description of events that take place here.
Nevertheless, the 11th's golfing charm is undeniable.