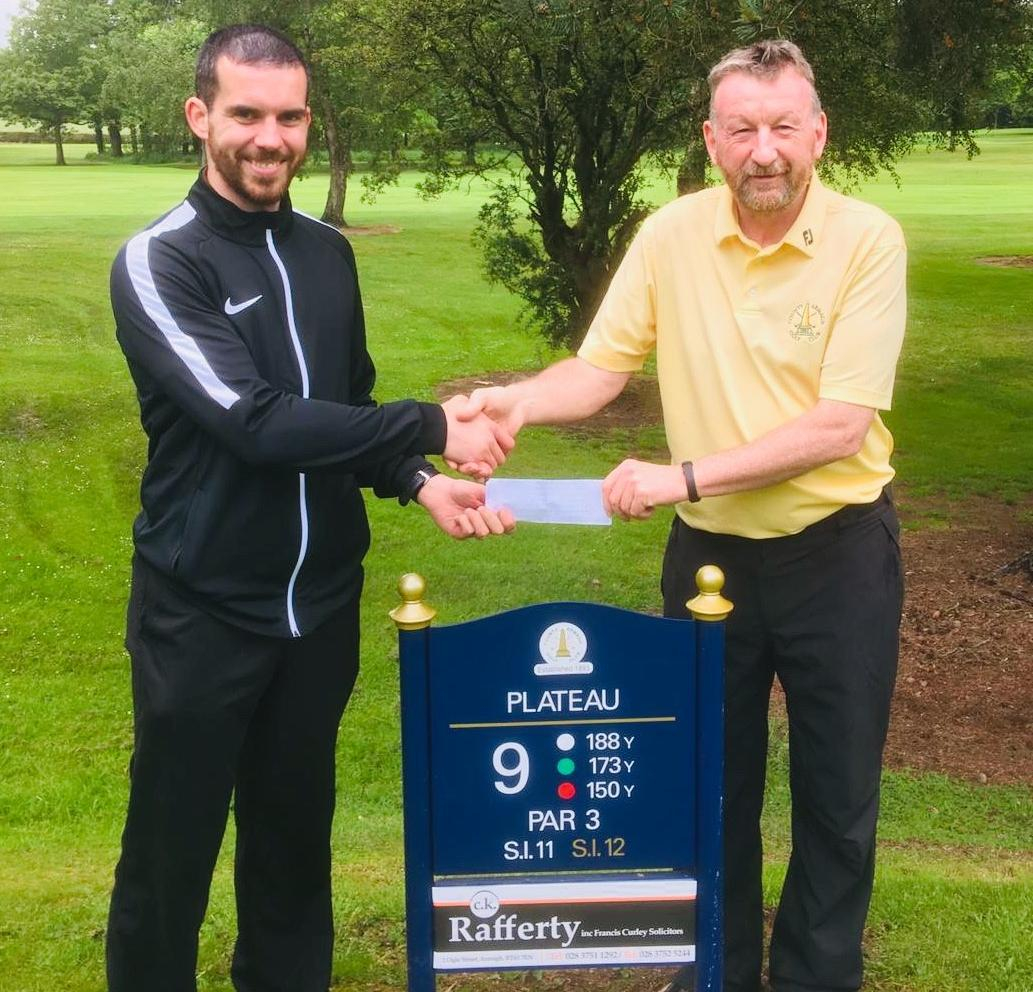 Chris Rafferty from CK Rafferty Solictors is pictured on the 9th tee with County Armagh Golf Club Vice-Captain, Declan McReynolds.
Mercifully, the middle bunker has recently been filled in to leave a channel of hope up to this target. However, there are two other sand traps to negotiate here, situated either side of an upturned-saucer of a green. Also, measuring at 188 yards from the white markers, the 9th is our longest par 3.
So, finding the dance floor in regulation at Plateau is always a satisfying achievement ... and one that ought to put a spring in your step going into the back nine.