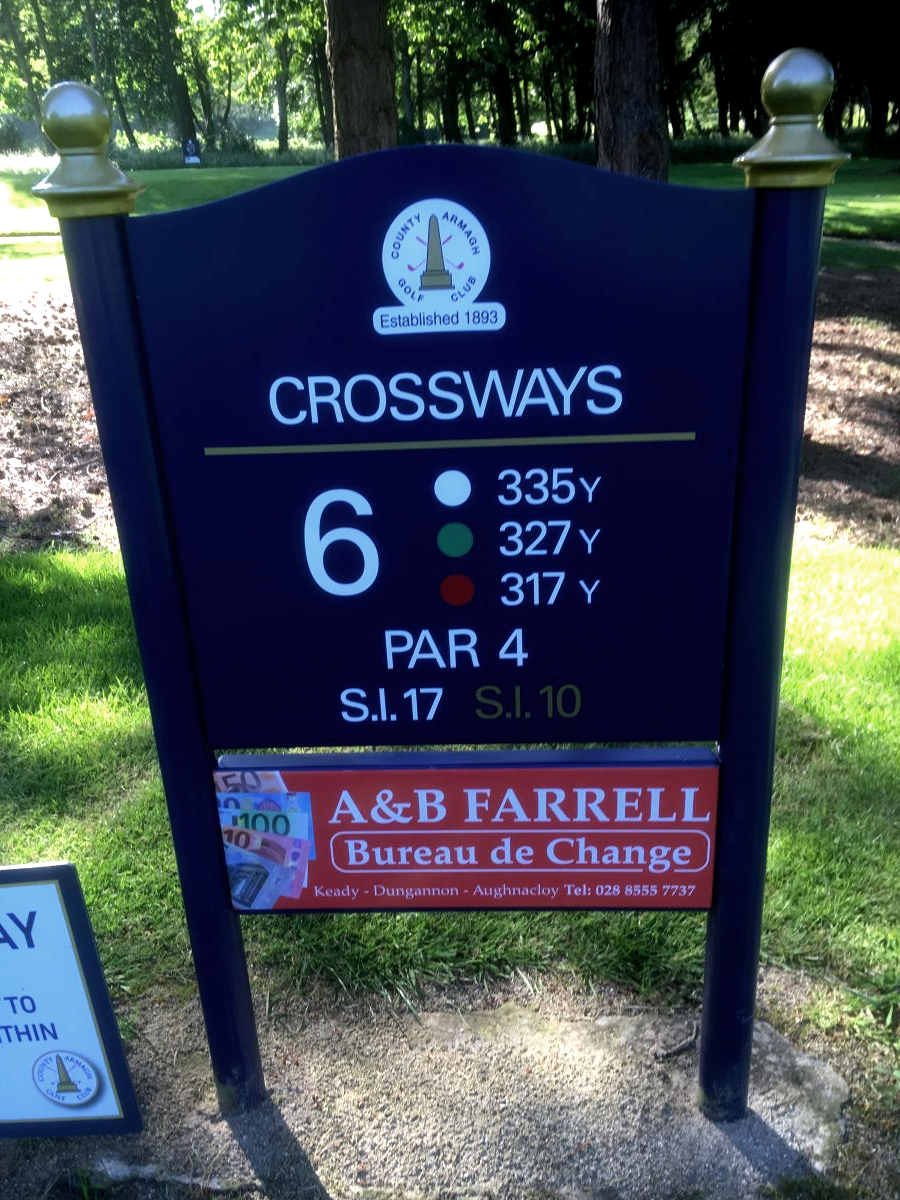 "You know what my favourite hole at County Armagh is? The 6th."
It's possible the above sentence has never been uttered. "It's a little so-and-so of a hole" (or words to that effect) is probably a more common description. For the big-hitters, this short par 4 is no problem. They can boom a drive past all the trouble and then give the bell a celebratory tinkle.
For the rest of us, it's all about placement. Trees on either side cause all sorts of mischief throughout, and that's before we even reach a steeply sloped green guarded by a treacherous bunker front left.
Yes, although ranked at index 17 for gents, Crossways has contributed to many cross days at CAGC.