At 143 yards from the white markers and 129 yards from the ladies tees, County Armagh's 3rd hole is not a long one.
However, two cavernous bunkers in front of a green on which a gimme simply doesn't exist mean that the Lonsdale par 3 can be an early card-wrecker.
Still, it's nice to look at!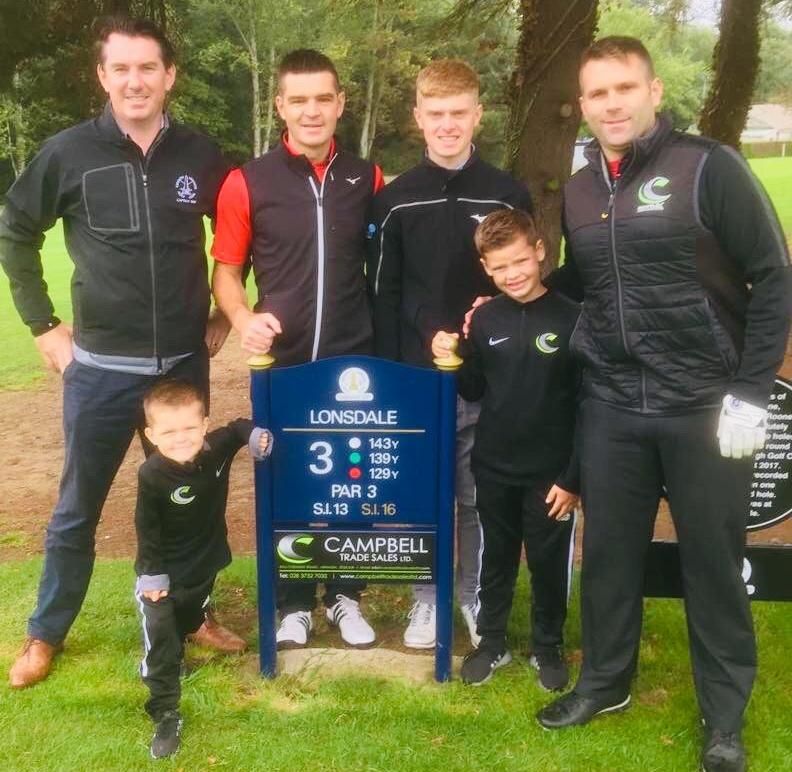 Pictured on the 3rd tee are Shea Campbell and Paul Donnelly from hols sponsors, Campbell Trade Sales. Alongside them are Shea's two children, his younger brother, Lee – also our Assistant Pro! – and CAGC Captain, Kenny Edgar.