The popular Parker Bowl Competition was again this year generously sponsored by Mr. Arnold Courtney. It proved to be a challenging competition for the 57 ladies who competed for this much sought after prize.
The competition was won by Valerie Gordon who thanked the sponsor for his continuing support.
Results:
1st - Valerie Gordon (38 pts)
2nd-- Brigid McEneaney (38 pts)
3rd - Colette McSorley (37 pts)
Cat A - Una Cullinane (34 pts)
Cat B - Pauline Gingles (35pts)
Cat C - Carmel Cassidy (34 pts)
Cat D - Joan Lappin (34 pts)
Front 9- Maura McCoy (21 pts),
Back 9 - Ellen Brady (20 pts)
Gross - June Humphries (24 pts) ,
Par Lady - Grace McGowan (31 pts) ,
9 hole Competition Marie Wilson (17 pts)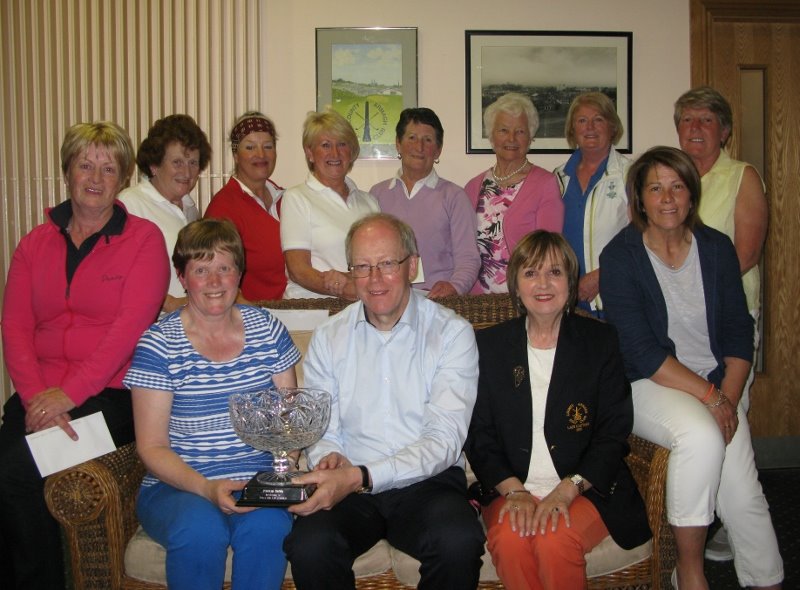 Back l to r: Maura McCoy, Pauline Gingles, Carmel Cassidy, Grace McGowan, Marie Wilson, Una Cullinane and June Humphries.
Front l to r: Brigid McEneaney, Arnold Courtney (Sponsor) and Margaret Marjoram (Lady Captain).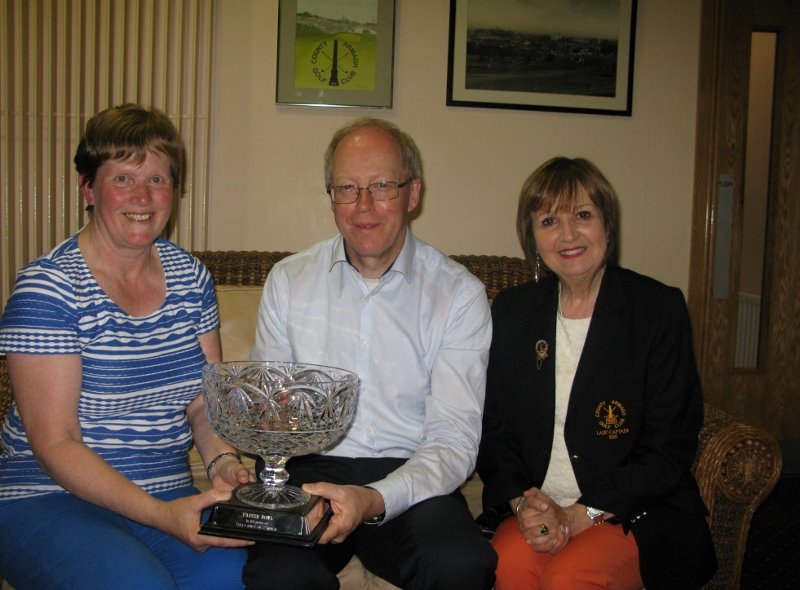 Details

Parent Category: News & Results
Category: Women - News & Results