An information evening for parents and children to find out about County Armagh Golf Club's
'FUTURE STARS GOLF' PROGRAMME - for Kids 8+years
COACHING & EQUIPMENT - for Juvenile boys and girls
JUVENILE MEMBERSHIP - competitive rates for 2018
JUVENILE COMPETITIONS - for 2018 season
in the clubhouse - 7.00PM TUESDAY 27 TH MARCH
FOR FURTHER INFORMATION CONTACT
THE CLUB PRO, WILL CAREY, TEL 02837525864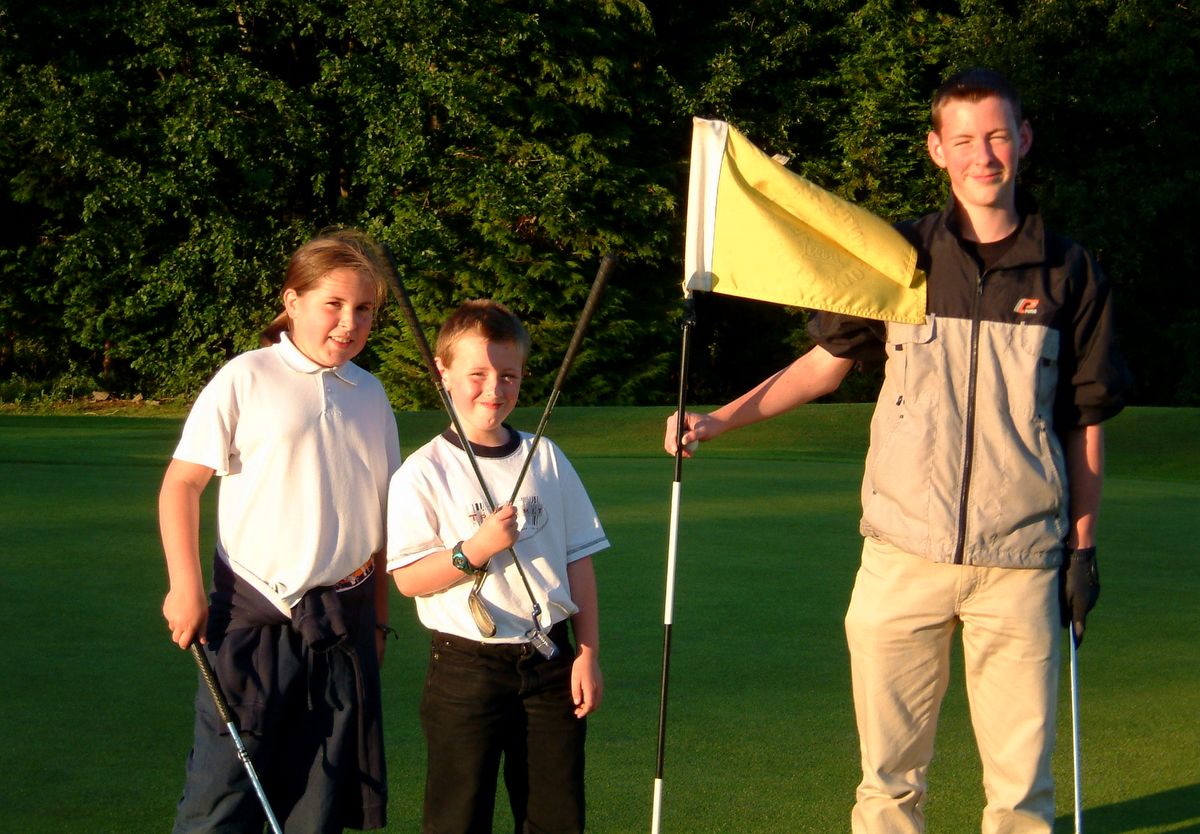 County Armagh Golf Club launch Kids 'Golf Future Stars' programme
As part of their 125th anniversary celebrations, County Armagh Golf Club has launched a 'Golf Future Stars' programme for kids.
Open to boys and girls, the programme will offer coaching and the opportunity to play competitive golf at the local club.
Announcing the programme, Club Captain Colm Shannon, said: "As a former juvenile I know the value of taking up golf at an early age. I have made many friends over the years playing golf, and while my swing still needs some work after nearly 50 years, I have enjoyed my time playing golf, not just in Armagh but at other courses locally and abroad.
The programme is aimed at getting progressing kids from beginner level to eventually playing in competitions."
An Open Evening to share details of the new "Future Stars" programme will be held on Tuesday 27 th March at 7.00pm, in the Clubhouse. Parents and children from 8 years and up are invited to come along.
The evening will also be open to existing juvenile members of the club and there will be an opportunity for new members to hear from current juveniles about the benefits of playing golf.
New Club Professional Will Carey will be on hand to give advice about coaching and equipment. Club officials will also provide information about membership and the competitions open to juveniles.
The golf programme is a joint initiative between the men and lady members of the club.
Highlighting the programme, Club Lady Captain Elizabeth Mawhinney said: "Golf is a great sport to get into at a young age. We have worked closely with our new Club Professional to tailor a coaching programme to both support and develop our juvenile members. The Open Evening is an opportunity to find out what's on offer. You don't have to be a member and we are looking forward to seeing all the young people and their parents or grandparents on the 27th. "
Membership rates for County Armagh Golf Club in 2018 are very competitive. The rate for boys and girls under 12 is £50 and for 12 and over is £90. There is an additional GUI fee of £3.50 for boys and an ILGU fee of £5.00 for girls.